ENHANCE LEGAL SERVICES FOR PUBS & BREWERIES
Removing The Burden Of Employment Law and Health & Safety From Your Pub or Brewery
DC Solicitors has a long standing history of helping and advising clients in the pub and brewery sector nationally. But don't just take our word for it…..
"DC Solicitors really understand our sector. Their lawyers and health and safety experts are easy to do business with; they have provided us with a full suite of up to date employment contracts, a staff handbook and very comprehensive health and safety policies and risk assessments which are specifically designed for our business. The advice that we get is always very commercial and business-focussed and it isn't full of legal jargon. The ENHANCE scheme also helps us to budget for our annual legal and compliance spend and is extremely good value for money."
Managing Director, Animal Pub Company Ltd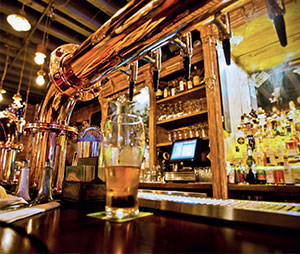 Free Guide to Legal Services for Pub and Brewery Owners
As a Pub or Brewery Owner:
Do you have a proper contract in place for your pub manager? Does it cover them living on site? Are you able to get possession of your property easily? Does it cover what decisions they can take without your consent?
Do you have a contractual clause to prevent your pub manager or head brewer from working for a competitor if they leave?
Do you have properly documented bonus or incentive schemes for your key staff?
Have you considered whether your staff should be employed or self-employed?
Are your employees being paid the national minimum wage or living wage properly?
Do you have proper Health and Safety Policies and Risk Assessments in place?
Has your building had a fire risk assessment?
Do you have policies to cover the liability for driving offences and fines incurred by employees when driving for you?
Do you know how to lawfully deal with employees who give 'freebies' to customers?
Do you know how to lawfully deal with employees who fail to turn up to work on time or at all or repeatedly call in sick?
Do you know how to manage poor performance?
Do you have policies in place to protect your employees from being harassed by colleagues, customers or members of the public?
Do you know how to lawfully deal with employees who steal stock or cash?
Are your employees receiving the proper rest breaks and complying with the Working Time Regulations?
Have your employees had manual handling training?
Are you compliant with the requirements of the Security Industry Authority?
Do you have proper contracts in place for your casual, full-time and part-time staff?
"DC Employment Solicitors understood that trying to deal with employment and health and safety issues can be a real challenge, particularly when we're focussed on brewing and running our pub. If you're running a business like ours, sometimes having proper documents and procedures in place can be overlooked – DC really got that and put it right for us."
Pub and Brewery Owner
That's why we created ENHANCE, to help pubs and breweries navigate through the minefield of employment and health and safety law. While you are busy doing what you are good at – running a business, we do the work for you!
"The key points are immediate access, no need to hunt around, quick response to my employment problems, e.g. my worker is off sick and I need legal advice, but just want to pick up the phone and discuss my options."
Owner, Prince of Wales Pub

EMPLOYMENT AND HR SUPPORT
ENHANCE is available for a single, low monthly fee and offers the following:
An audit of your existing employment documentation (contracts and policies/procedures) and putting them right if amendments are needed, along with an annual review each year.
The allocation of one of our employment solicitors to your business as the first point of contact for all training, documentation and advice.
Ongoing up-to-date advice from our experts (including regular email and video updates).
Access to our human resources professionals.
Optional legal expenses insurance to cover the costs of our solicitors representing your business to defend an Employment Tribunal claim as well as any award made against the business if you are unsuccessful.
Access to our specialist solicitors via our helpline service, offering immediate and pragmatic advice about any employment law issue.
"Health and safety is a top priority for us, particularly when we're dealing with chemicals, weight, long hours, driving, ready access to alcohol, forklifts and machinery. The ENHANCE service has really helped us implement a health and safety policy, risk assessments and procedures."
Managing Director XT Brewing Co
HEALTH AND SAFETY SUPPORT
Health and Safety law requires all pubs and breweries to appoint someone as their Competent Person for health and safety. Under our ENHANCE scheme, our partner health and safety experts can provide your pub or brewery with a Competent Person package which includes:
A representative from our Health and Safety team who will be your nominated Competent Person.
A complete package of Health and Safety policies and procedures for your pub or brewery, including a signed Certificate of Compliance.
A complete package of Health and Safety Risk Assessments for your pub or brewery.
An initial Health and Safety assessment.
Access to our specialist Health and Safety team's helpline service, offering immediate and pragmatic advice in respect of any health and safety issue.
Assistance with Accident Investigations and Reports to Enforcing Authorities.

ADDITIONAL SERVICES FOR PUBS AND BREWERIES
Our network of lawyers and barristers are also able to provide you with additional services to supplement the employment law and Health and Safety assistance that you get through our ENHANCE service. As ENHANCE members you get significantly discounted rates for the following services.
LICENSING
We can help you apply for new premises licences and variations to licences as well as dealing with contested applications and representation of licensees before Licensing Committees and appeals.
COMMERCIAL
We are able to provide advice, representation and negotiation with regards to company formations, mergers and acquisitions, management buy outs, joint ventures and commercial contracts with your suppliers and customers.
IMMIGRATION
We can advise on all business immigration issues including work permit applications, visas for persons establishing businesses or entering self-employment in the UK and entry clearance applications for employees and their spouses and dependants.
PROPERTY
We can provide practical advice and assistance with leases, landlord and tenant disputes and the acquisition or disposals of commercial property.
We are more than happy to discuss ENHANCE with you and provide you with a quote. Please feel free to contact Darren Tibble or Daryl Cowan.
You can follow us on Twitter here @DC_PubandBrew
21 Carlton Crescent
Southampton
Hampshire
SO15 2ET
United Kingdom