Family Friendly Rights
The starting point for all employers for ensuring that they do not fall foul of the law in respect of family friendly rights is to have detailed and up-to-date policies – see our guide to Employment Contracts / Policies / Staff Handbooks.
Employees now enjoy extensive rights which assist them in balancing family and working life.  It is very important that employers are aware of the different rights which employees enjoy to ensure that they are not in breach of any statutory obligations and are opening their business up to the risk of an employment tribunal claim.
By way of overview, eligible employees are entitled to:
Maternity Leave and Pay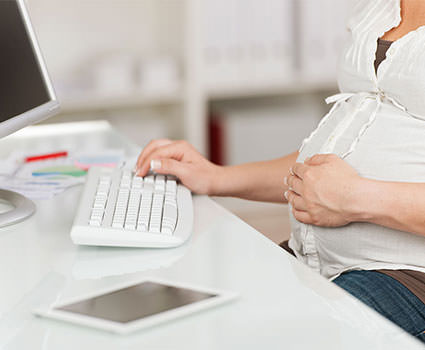 All pregnant employees are entitled to 52 weeks' maternity leave, irrespective of how long they have been employed, made up of 26 weeks of ordinary maternity leave (OML) and 26 weeks of additional maternity leave (AML).
During OML, an employee continues to benefit from her normal contractual benefits, with the exception of wages or salary.  On return from OML, she is entitled to go back to her old job, on the same terms and conditions.  If she does not return to work until after AML then, if it is not reasonably practicable for her to return to her old job, she is entitled to return to another job which is suitable for her in the circumstances.
To qualify for Statutory Maternity Pay (SMP) an employee must have 26 weeks' service at the 15th week before the expected week of childbirth.  SMP is payable for 39 consecutive weeks at a rate of 90% of normal earnings for the first six weeks, followed by a prescribed rate set by the government for the remaining 33 weeks (or 90% of pay if lower).
Paternity Leave and Pay
Eligible employees are entitled to take either one whole week or two consecutive weeks' ordinary paternity leave (OPL) within 56 days of a child's birth or placement for adoption.
Eligible employees are also currently entitled to take up to 26 weeks' additional paternity leave (APL), but only if the mother or co-adopter returns to work before the expiry of her maternity leave entitlement.
As a result of the introduction of the new Shared Parental Leave regime (see below), APL will not be available in respect of babies whose expected week of childbirth is on or after 5th April 2015, or for children who are placed for adoption on or after that date.
Shared Parental Leave
On 5th April 2015, a new system of shared parental leave (SPL) will be introduced, which will effectively allow parents to share the statutory maternity leave and pay that is currently available only to mothers (and adoptive parents to share the adoption leave and pay currently only available to the primary adopter).
The new system of SPL is fraught with tricky eligibility and procedural requirements.  We are currently offering training and developing a policy to assist our clients.  The government has issued a technical guide on shared parental leave and pay to assist employers, and ACAS has published a good practice guide which employers may find helpful.
Flexible Working Requests
Employees with at least 26 weeks' continuous employment can make a request for flexible working under the statutory scheme for any reason.
The statutory scheme is supported by two ACAS documents: (1) the Statutory Code of Practice, Handling in a reasonable manner requests to work flexibly (the ACAS Code); and (2) The right to request flexible working: an ACAS guide (the ACAS Guide).
It is very important that employers are familiar with the ACAS CodeACAS Code because Tribunals must take it into account when deciding complaints brought regarding the statutory scheme.
A flexible working request may involve a request for a change to the employee's hours of work, a change to the times they are required to work or a change to their place of work.  These categories can cover a wide range of working patterns, such as part-time working, flexi-time, home-working and job sharing.
An employer must consider any flexible working request in accordance with the statutory scheme and can only refuse a request for one of the eight prescribed grounds, which include:
The burden of additional costs;
An inability to reorganise work amongst existing staff;
Inability to recruit additional staff; and
The employer believes the change will have a detrimental impact on quality.

Family Friendly Rights | Parental Leave
Parental leave is available to birth and adoptive parents and also anyone else who has (or expects to have) parental responsibility for a child.  An employee may take up to 18 weeks' unpaid leave in respect of each qualifying child for the purpose of caring for that child at any time before the child's 18th birthday (this was before the child's 5th birthday prior to 5th April 2015, unless the child was entitled to disability living allowance).
Time Off for Dependents
Employees have the right to take a reasonable amount of unpaid time off work for unexpected events involving one of their dependents, which includes a spouse, child, parent of person living in the same household (but not employee, tenant or lodger), in order to take action which is necessary to provide assistance when a dependent falls ill or dies; to make arrangements for the provision of care for a dependent who is ill; or for unexpected interruptions into the care of a dependent, or of the employee's child during school hours.
How Can We Help You?
This is a vast area of law and is far from straight forward.  A good starting point for all employers is having user-friendly policies in place and we can assist you with drafting and understanding these.
If you need any support on family friendly rights, please contact a member of our team.