ENHANCE
Removing The Burden Of Employment Law From Your Business
Employment Issues
At DC Employment Solicitors we understand that dealing with employment issues can be like deciding which way to turn in a maze.  Each direction may lead to a dead end or, worse still, a Tribunal claim.  That's why we created ENHANCE, to help businesses navigate through the minefield of employment legislation and case law.
Designed with small-to-medium sized enterprises in mind, ENHANCE provides you with peace of mind for all your employment issues.
Employment Claims
There were 692,000 claims issued in the Employment Tribunal in 2013/2014 (unfair dismissal, equal pay and discrimination claims topping the list).
For the employers involved, the process is invariably costly, time consuming and an unnecessary diversion.
With the highest award made by the Employment Tribunal in excess of £250,000 and with no limits for compensation in discrimination cases, isn't it about time you reviewed your legal position and exposure to risk.
ENHANCE Your Business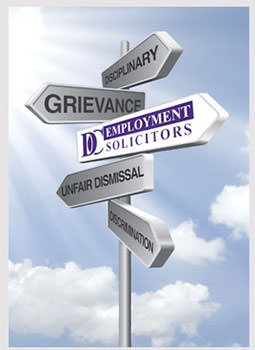 Protecting your business from threat of potential litigation is what we are here to do.  Our process is simple, our cost is transparent and our aim is to help you to manage the inherent risk of employing staff.
ENHANCE is available for a single, low monthly fee and offers the following:
Access to our specialist legal team's helpline service, offering immediate and pragmatic advice in respect of any employment law issue;
An audit of your existing employment documentation (contracts and policies/procedures) and putting them right if amendments or drafting are needed and an annual review thereafter;
The allocation of one of our employment solicitors to your business as the first point of contact for all training, documentation and advice issues that arise;
Access to our human resources professional;
Ongoing up-to-date advice from our experts (including regular email updates); and
Optional legal expenses insurance against employment tribunals: ENHANCE will meet the costs of our solicitors representing you to defend the claim as well as any award made against you if you are unsuccessful (subject to the conditions of the policy).  The insurance is provided at cost – we do not receive any benefit or commission in providing it.  Neither are we bound to check our advice with the insurer – we provide the same robust advice whether or not you take insurance (i.e. we are not put in a difficult position whereby we are obliged to "protect the insurer").
Get In Touch
We are more than happy to discuss ENHANCE with you and provide you with details of our fees.  Please feel free to contact a member of our team.
Join our newsletter for free law updates and guides