Settlement Agreements
Confidential Pre-Termination Negotiations
DC Employment Solicitors can advise on the handling of situations leading to a settlement agreement being offered and the negotiations that follow.  This type of situation can be fraught with difficulties unless handled very carefully from the outset.  We can also draft bespoke settlement agreements to ensure that claims cannot be brought successfully against the employer following agreement.

What are Settlement Agreements?
Settlement agreements (formerly known as compromise agreements) are legally binding contracts which are used to end an employment relationship on agreed terms.  They prevent an individual from making any employment claims to a court or employment tribunal against their employer on matters that are covered in the agreement.
What are the Legal Requirements?
For a settlement agreement to be legally binding, the following conditions must be met:
It must be in writing;
It must relate to a particular complaint or proceedings – the agreement must specifically state the claims that it is intended to cover;
The employee must have received advice from a relevant independent advisor on the terms and effect of the proposed agreement;
The advisor must be identified within the agreement, and they must have in force professional indemnity insurance to cover the risk of giving negligent advice;
The agreement must state that the applicable statutory conditions regulating the settlement agreement have been satisfied.
Proposing a Settlement Agreement: Confidential Pre-Termination Negotiations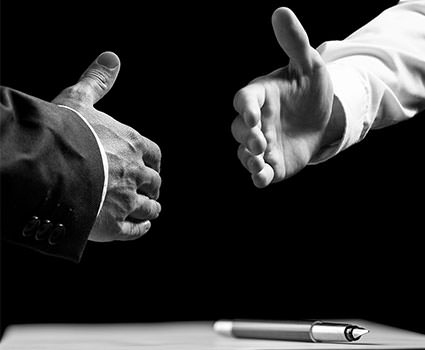 Since 29th July 2013, employers and employees have been able to enter into confidential negotiations with a view to reaching mutually agreeable settlement terms by virtue of new Section 111A of the Employment Rights Act 1996.
Section 111A states that, offers to end an employment relationship on agreed terms (i.e. under a settlement agreement) can, in certain circumstances, be made on a confidential basis and therefore cannot be used as evidence in an unfair dismissal claim.  A key difference between this and the without prejudice principle is that there is no need for the parties to be in dispute before a confidential pre-termination negotiation under section 111A can be initiated.
However, it is vital for employers to be aware that there are some significant limitations on when the negotiations will be treated as confidential.  Where negotiations are not protected by confidentiality, they will become admissible in any future dispute before an employment tribunal, which could severely prejudice an employer's position in the proceedings.
Section 111A is supported by the ACAS Code of Practice on Settlement Agreements ("the Code"), which sets out the key requirements that pre-termination negotiations must meet in order to be treated as confidential and therefore inadmissible.
One of the key limitations of the section 111A regime is that confidentiality only applies in respect of ordinary unfair dismissal proceedings.  It does not apply where an employee brings claims for automatic unfair dismissal (e.g. whistle blowing), or for discrimination or breach of contract claims.
Another limitation is that if either party engages in improper behaviour, evidence of the pre-termination negotiations may be treated as admissible.  The Code provides wide-ranging examples of "improper behaviour".  For example, an employer threatening an employee with dismissal unless they accept the employer's settlement proposals is likely to amount to improper behaviour and mean that the employer cannot benefit from confidentiality.
Need Some Help?
Employers should approach pre-termination negotiations with care, after taking advice and having a clear strategy in place.
If you need more information, please get in touch with a member of our team.