How To Fairly Dismiss An Employee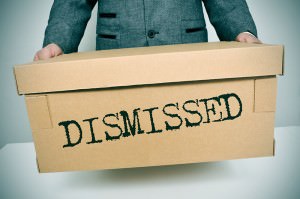 Dismissing staff can be a daunting affair.  The key thing to remember is the word 'reasonableness'.  You are not dealing with a criminal case at the Old Bailey where matters have to be proved beyond reasonable doubt.  In essence, employers have to carry out a reasonable investigation, follow a fair process and come to a reasonable decision that fell within the band or the 'range' of reasonable responses open to a reasonable employer.
So, for example, where the employer is dealing with a misconduct dismissal situation, the employment tribunal would consider:
Whether there was a fair reason for dismissal;
Whether the employer actually believed that the employee was guilty of misconduct,
Whether it had reasonable grounds on which to base that belief, and
Whether it had carried out as much investigation as was reasonable in the circumstances of the particular case.
The short version of this 'test' is "a genuine belief, on reasonable grounds, after a reasonable investigation".
Fair Reasons for Dismissal
There are five reasons why it is possible for an employer to carry out a fair dismissal:
Conduct;
Capability;
Redundancy;
Breach of a statutory requirement; and
"Some other substantial reason".
Acting Reasonably
The employer must be able to show that it was reasonable for it to dismiss for one of the five potentially fair reasons in the particular circumstances.
This usually means that it will need to show that it followed a fair procedure before deciding to dismiss.  What amounts to a fair dismissal procedure will depend on the reason for the dismissal.
For example, when dismissing for misconduct, the employer is expected to have reasonable grounds for believing the employee to be guilty of that misconduct, and to have carried out a reasonable investigation into that belief.  The tribunal will then decide whether the employer acted within the band of reasonable responses in treating the misconduct as a sufficient reason to dismiss.
When dismissing for poor performance, the employer would need to be able to show that it was reasonable for it to conclude that the employee's performance was below the required standard, and that the employee had been made aware of the problem and been given a reasonable opportunity to improve, having been provided with any necessary training and support.
For redundancy dismissals, see our separate guide to redundancies.
There are some circumstances which will be automatically considered an unfair dismissal.  For example, if a woman is dismissed for becoming pregnant, or if an employee is dismissed because they have made a protected disclosure (see our separate guide to whistleblowing).
ACAS Code
The ACAS Code of Practice on Disciplinary and Grievance Procedures ("ACAS Code") applies to disciplinary situations.  The Code must be taken into account by tribunals, where relevant, when deciding whether an employer has followed a fair procedure.
See our separate guide on disciplinary and grievance procedures for an overview of the key requirements of the ACAS Code and the potential consequences of non-compliance.
How Can We Help You?
If you need any assistance in this area, please contact a member of our team.