ACAS Conciliation Process
It is obligatory for a claimant to follow the ACAS Conciliation process prior to bringing a claim in the Employment Tribunal (unless the claim falls within one of the five limited exemptions).
It is always best to resolve workplace disputes as early as possible, if it is realistic to do so. Reaching a settlement through conciliation is quicker, cheaper and less stressful for all concerned than a tribunal hearing.
Many claimants find it useful to speak to us during, or prior to, the Early Conciliation process (EC) to ensure that they are making valid claims and have not missed any potential claims. You may find it useful to speak to us for some initial advice on EC and we can act on your behalf in the negotiations if required.
Service we provide
Many employees do not realise that in most cases before they can bring any sort of claim against their employer in the Employment Tribunal, they must first go through the ACAS Early Conciliation process. It is not necessarily compulsory that you be represented by a solicitor in the process, however at DC Employment Solicitors, we understand that it can be a very overwhelming and intimidating experience for individuals.
It is important that employees understand the potential claims they have, the chances of success in the Tribunal and the sort of award that may be made in their favour if successful. Only armed with this knowledge can the employee have an informed negotiation. They will be able to maximise their settlement (and ensure they don't have unrealistic expectations).
It is best to contact us as early as possible so that we can help resolve your dispute as quickly as possible. Feel free to call us for some initial advice. We frequently advise and represent individuals in negotiations, and our expertise can help make the process much simpler and help to relieve a stressful situation.
Process
You must notify ACAS of your intention to lodge an employment tribunal claim (see below for more detail) (unless your claim falls within one of the limited exemptions). The quickest way for you to do this is by using ACAS' online form on their website. Remember, there are time limits for making a claim to the employment tribunal. Make sure you know your deadline for making a tribunal claim.
After you have submitted the Early Conciliation notification form you will receive an acknowledgement, confirming all the details you have provided.
ACAS will contact you within two working days, and will go through the information provided. It will also ask any questions it may have about the claim and explain the process of early conciliation.
Early conciliation – how it affects the time limit for making a claim
EC has an important implication for the time limit for making a claim. It stops the clock so that time is suspended while you are in the early conciliation process.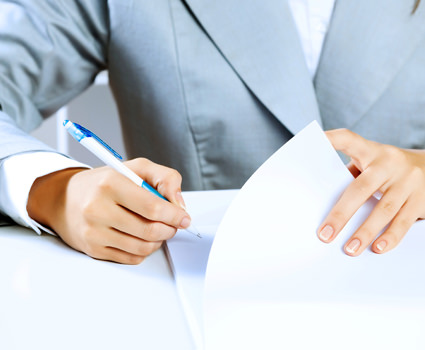 The normal time limit for making a claim in most employment cases is three months minus one day. That said, in some cases (such as redundancy pay and equal pay cases) the time limit is six months minus one day.
Early conciliation can last up to one calendar month starting on the date on which you notify ACAS of your potential claim.
This one-month period can be extended by up to 14 days if, towards the end of the month, ACAS thinks that there is a reasonable prospect of settling the case within those extra 14 days.
If you are outside the limitation periods by the time you notify ACAS (i.e. if you are late in making a claim) you will still be late when the EC ends and you would have to rely on the tribunal's discretion as to whether to allow the claim.
If, having commenced the EC process, you do not wish to take part in early conciliation, or you cannot settle all parts of your dispute, Acas must issue an early conciliation certificate. The number on the certificate is required to lodge an ET claim on the claim form (called an ET1).
If the EC certificate is sent by email you will be treated as having received it on the same day it was sent.
If the EC certificate is sent by post, you will be treated as having received it on the second working day after it was sent. A working day does not include Sundays and public holidays.
ACAS Conciliation
Conciliation involves an independent ACAS conciliator who, without taking sides, tries to help both parties reach a better understanding of each other's position
Key features:
It is voluntary – you must contact them but neither party has to take part;
Control – you decide; the agreement is not imposed by a tribunal;
Parties can get a better idea of the strengths/weaknesses of their case;
Saves time and money – it is usually concluded by a few telephone calls;
It is impartial and independent;
It is confidential.
Resolution
If a resolution is reached, the ACAS conciliator will record it on an ACAS settlement form (called a COT3). The COT3 is a legally binding contract, meaning you cannot bring a future tribunal claim.
If you have any questions or queries regarding this process, please do not hesitate to contact us, and one of our specialist employment law solicitors will be on hand to help.