September 2023 Newsletter
Welcome
I recently received an out of office (OOO as the cool kids say) which said the individual was taking a 'clarity break' and would be back in two weeks. I like to keep an eye on business speak (you may have another name for it) but was completely ignorant of this. Google, as ever, was my friend (other search engines are available) and it described clarity breaks as a scheduled time for leaders to step away from their daily tasks and reflect on their business. It's a time to think strategically, analyse metrics, identify trends, and plan for the future. It seems my occasional 1,000 yard stare out of the office window has an actual name and from now on, I shall be using it when colleagues accuse me of daydreaming and the like!
Inevitably Google led me down a new rabbit hole and on to the 85:15 working rule "and why it should be the norm".  The Metro assured me that it's a way of working favoured by the likes of actor Hugh Jackman and JD Wetherspoon pub founder Tim Martin. It involves working at 85% capacity and keeping 15% for yourself. A life coach said: '"I'll give you 100%" might be what your boss wants to hear, however, the traditional culture of working at full capacity has clear flaws, and some forward-looking companies are starting to get this.
In a world where reality shows and sports contestants regularly say they give 110% (don't get me started) it may feel awkward suggesting to the boss that you're having a clarity break, after which you'll give around 85% to the project.
Make this edition of the Update part of your clarity break or 15% – it includes weight discrimination, flexible working changes, sickness absence and adjustments for disabled job applicants: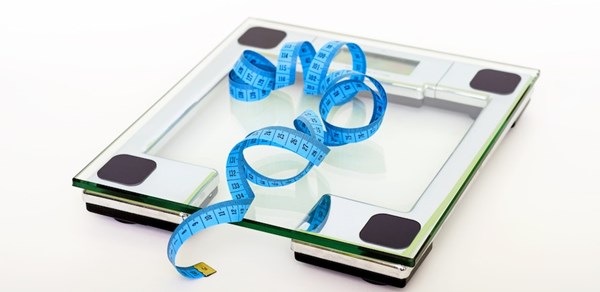 Interview with ITV on 'weight discrimination'
I was recently interviewed by ITV Meridian as part of an investigation into 'weight discrimination' and whether legislation may be forthcoming in order to tackle it. If interested, you can watch a clip of the interview here Weight Discrimination.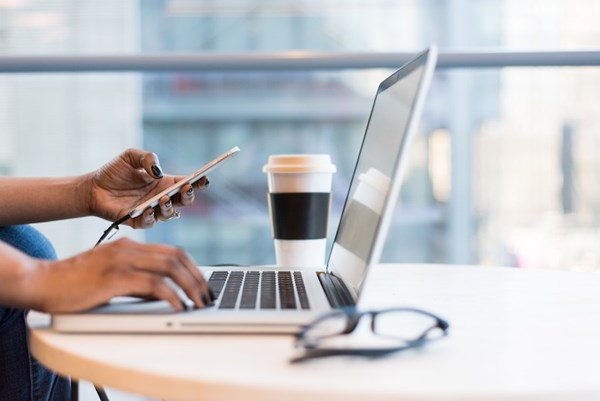 Are you ready for the flexible working changes?
On 20 July 2023, the Employment Relations (Flexible Working) Bill received Royal Assent.  This Bill was launched as a consultation by the Government back in July 2019. The consultation closed in October 2019 and the Act is expected to come into force in July 2024.
Employers now have time to prepare for the changes and amend policies in advance, ensuring that when the Act does become law, they are ready to deal with flexible working  requests promptly and on a consistent basis.  ACAS is currently undertaking consultation to update its Code of Practice to cover the changes that will be introduced by the Act.
It was recently widely reported that Tesco has already put the changes (specifically 'the day one' right, to be explained below) into force, prior to it becoming law, leading them to become the first major supermarket in the UK to offer this.  As the UK's largest private-sector employer, it's expected that many big employers will start to follow suit in the next few months.
So, what is changing?
Firstly, and perhaps most prominently, the right to request flexible working is expected become a 'day one' right.  At the moment, an employee must have been continuously employed for 26 weeks continuous employment at the time when they make the request.  This requirement is expected to be removed.  Interestingly, this amendment is not yet reflected in the Act, but it was previously stated by the Government to be changing (hence the steps Tesco have reportedly already taken).
Currently, an employee making a flexible working request is required to explain the effect that the request will have (if any) on the employer and, in turn, how that effect might be dealt with or overcome by the employer (to have less of an impact on business).  This requirement will be abolished.  An employee will not have to explain the effect the request will have or how it can be dealt with.  It will be for the employer to determine what the effect of the change might be and, if not possible to overcome, then provide a business reason for rejecting the request.
This change aside, the employee should make the request in the same way satisfying the following elements:
Make it in writing and ensure it is dated.
State that the application is made under the statutory procedure.
Specify the change that the employee is seeking and when they want the change to take effect.
State whether they have made a previous application to the employer and, if so, when.
In relation to this last bullet point, the employee will be able to make two requests in a 12-month period, as opposed to only one, which is currently the case.
Currently, an employer can refuse a request without consultation with the employee.  However, this will also be amended.  An employer will not be permitted to refuse a request unless the employee has been consulted.  The extent or requirement of this 'consultation' has not been set out.
In addition to the above, the employer will have two months to respond to the request, as opposed to the current three-month timeframe.  However, it remains open for the parties to agree to a longer period than this.
When turning down a request, it's understood that an employer will still need to give a business reason for the refusal (in accordance with the current legislation).
It's clear the above changes will be of significant benefit to employees (the Government is suggesting it will assist "millions of British workers").  There will be greater opportunity to make requests and further flexibility when it comes to the reasons and effects of doing so.
That said, this does mean that the burden of the changes is evidently on the employer.  The number of requests is likely to increase and there will be less time to deal with them.  Even where a request is submitted, and perhaps couldn't possibly be granted, the employer will need to consult in full with the employee, with all steps being documented and meetings held formally.  The  workload for employers will inevitably increase substantially.
The 'day one' right to make a request could also create a problem for employers.  It could lead to a scenario whereby individuals are applying for full-time roles but ultimately intending on making a flexible working request on day one, such as an immediate reduction in hours; perhaps because they never intended to take up a full-time role.  The employer will have the opportunity to reject the request (for a specified business reason) but, as set out above, they'll need to deal with the request, consult with the employee etc. and could find themselves needing to be extremely careful with potential discrimination claims.  Some say the day one right would encourage early conversations, whereas others believe it will cause early friction between the parties.
If you have any queries or dealing with, or perhaps making, flexible working requests please do contact us for an initial discussion.
Click here to see our article on the current legislation: Employment Tribunals see 52% Increase in Flexible Working Claims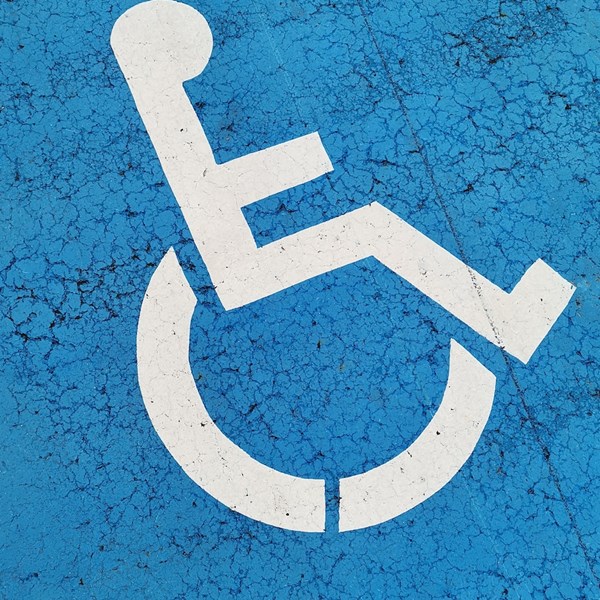 Reasonable adjustments for disabled job applicants
Employers beware! Employers are under a duty to make reasonable adjustments for disabled job applicants. In the case of AECOM Ltd v Mallon, the EAT considered whether an employer had failed to make reasonable adjustments when it required a disabled job applicant to apply for a vacancy online. This case has a particularly interesting factual background as the claim Mr Mallon brought against AECOM was one of around 60 claims Mr Mallon brought against recruiters and potential employers regarding recruitment processes.
Background
Mr Mallon had dyspraxia. He was employed by AECOM for 8 months in 2017 before being dismissed for poor performance. He issued a disability discrimination claim, which was settled without admission of liability and an assurance that there would be no restriction on him applying for future roles.
In 2018, Mr Mallon applied for a role with AECOM. To complete a short online application form, candidates needed to create a personal profile online. Mr Mallon emailed AECOM's HR department, attaching his CV and asked that he be permitted to make an oral application via email because of his dyspraxia.
There then followed email correspondence between AECOM's senior HR manager and Mr Mallon. The HR manager repeated that Mr Mallon needed to complete the online form, but that he should let them know if he was struggling with any aspect of it. Mr Mallon continued to state that he was happy to do the online form over the phone and would prefer to make an oral application. Mr Mallon did not telephone AECOM for fear of being laughed at. The HR manager did not call Mr Mallon because she was not directly involved in the recruitment process and was aware of his previous unsuccessful employment.
Unable to make his application, Mr Mallon brought a disability discrimination claim arguing that AECOM had failed to make reasonable adjustments.
Original decision
The Employment Tribunal upheld Mr Mallon's claim.
The Tribunal determined that AECOM applied a 'provision, criterion or practice' that:
(a)       Candidates were expected to create an online account.
(b)       Candidates were expected to answer questions on the online application form.
These put Mr Mallon at a substantial disadvantage because, as a result of the particular difficulties of expressing his thoughts in writing, in the context of previous difficulties experienced with online forms, he was too anxious about the process of completing an online form to embark on the first stage of the application process.
The tribunal found that AECOM knew that, as a result of his dyspraxia, Mr Mallon had difficulty in filling in the online application form. It did not know more than that because Mr Mallon had not identified the specific reasons why completing an online application form was a particular difficulty. However, AECOM ought to have known that Mr Mallon was at a substantial disadvantage, because if it had wanted further clarification of the reasons why he found it difficult to complete the online application form, it should have telephoned him. Given his difficulties with written communication, it was not reasonable to expect Mr Mallon to explain these matters in an email.
The Tribunal rejected AECOM's argument that Mr Mallon's application for the vacancy was not genuine.  In particular, the Tribunal noted that Mr Mallon had enjoyed performing a similar role for AECOM in the past and that he was applying to work in a different office … and therefore in a different team.
Appeal
AECOM appealed but the Employment Appeal Tribunal broadly upheld the original Tribunal's decision.
In summary, it confirmed that the employer was under a duty to make reasonable adjustments when its requirement for job applicants to create an online profile and complete an online application form put an applicant with dyspraxia at a substantial disadvantage.
However, the Employment Appeal Tribunal considered that there could only be two explanations for Mr Mallon's failure to explain his difficulties with the online process by email: either he was being deliberately obstructive in order to engineer a disability discrimination claim, or he was a genuine applicant having difficulty with written communication. It found Mr Mallon was seeking to return to work for the same (large) employer where he had previously failed a probationary period and, in fact, it was a similar job in the same team for which applications would be judged by the line manager who dismissed him from a similar role for poor performance eight months' previously. This was a material error as to whether Mr Mallon was a genuine applicant.
Therefore, this discrete issue was remitted to the Tribunal for reconsideration.
The case highlights the importance of employers being flexible during recruitment processes, particularly in circumstances where you know (or should reasonably suspect) that a candidate may have a disability. Employers should have robust internal procedures for dealing with issues that might arise during recruitment exercises, such as applications by previous employees.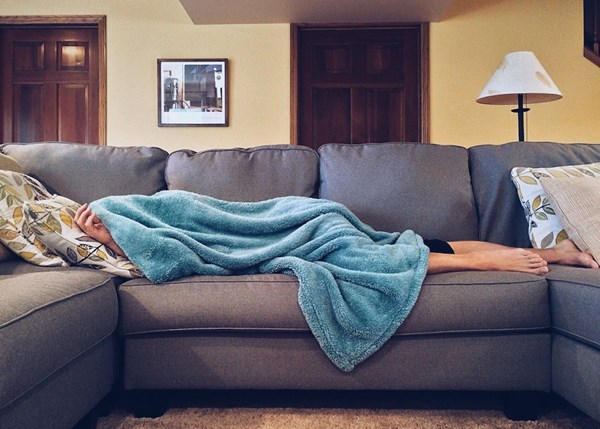 ACAS Guidance on Sickness Absence
ACAS has released updated guidance for employers on dealing with Sickness Absence in the workplace.  The guidance includes:
advice on absence policies;
unauthorised absence;
fit notes;
doctor's reports;
return-to-work plans; and
checking holiday entitlement and sick pay.
It is quite well laid out and there are also new sections on recording and reducing sickness absence and absence trigger points;  two areas that are notably becoming more and more common for employers to be dealing with.  It emphasises the importance of supporting employees who are returning to work after an absence and advises that employers should work with employees to create a manageable phased return to work. It also provides employers with advice on how to manage stress and anxiety in the workplace, which can contribute to sickness absence.
Follow this link to find out more:  Holiday, sickness and leave
And Finally
I'm a Dad's Army fan – I openly admit it (but unfortunately, just the first three bars of the theme tune brings about a pavlovian response in my wife involving an undignified scrap for the remote). Therefore, I couldn't resist the following Telegraph headline, "Man who invoked Dad's Army with 'stupid girl' comment guilty of sexism".
Clumsily referencing the classic Capt. Mainwaring line to Private Pike the manager emailed a female member of staff," In the infamous amended words of Captain Mainwaring – you stupid girl". (Aside from the sexism, this is irritating because Mainwaring's words are famous although, ironically, the manager correctly predicted the 'infamy' of his amended version).
He sent a number of sexist emails including one entitled "Moaning Mini". In another he asked, "Dear, oh dear … haven't you got anything better to do like washing up?"
He was subsequently found guilty of misconduct by the Institute of Chartered Accountants, thrown out of the organisation for his "egregious" behaviour and ordered to pay £15,000 in legal costs.
Stupid man.