ACAS Early Conciliation Process
In most cases, employees have to follow the ACAS Early Conciliation process prior to bringing a claim in the Employment Tribunal.
It is always best to resolve workplace disputes as early as possible, if it is realistic to do so. Reaching a settlement through conciliation is quicker, cheaper and less stressful for all concerned than a tribunal hearing.
In general (although there can be exceptions) employees are expected to use their employers appeals or grievance procedure, if they have one, prior to making a claim.
We recommend that employers contact us when it learns an employee is beginning the ACAS Early Conciliation process. You can call us for some initial advice on the ACAS Early Conciliation procedure and we can advise on, or represent you in negotiations.
Fixed Fee Service
Unless the employee falls within one of the limited exemptions, before they can bring a claim against you in the Employment Tribunal, they first have to go through the ACAS Early Conciliation process. You do not need a solicitor to represent you during this process, but at DC Employment Solicitors, we understand that this can be daunting, confusing and (at the very least) time-consuming.
It is important that employers understand their exposure, the claims against them and the potential liability. Only armed with this knowledge can the employer have an informed negotiation.
Therefore, we are introducing a service for employers to represent you in the ACAS Early Conciliation process. We are charging a fixed fee of £500 plus VAT for this service. This fee will apply regardless of the amount of work we do and includes advising on the ACAS agreement (should agreement be reached) to ensure you are fully protected at that stage.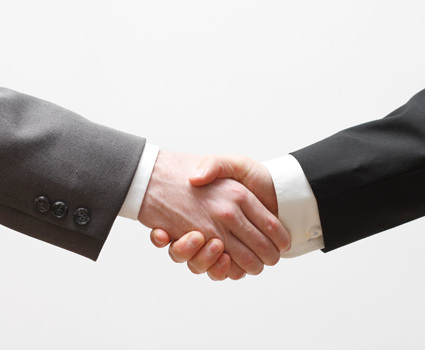 It is best to resolve your disputes as early as possible, and settlement through this process can be quicker and cheaper.  You can call us for some initial advice on the ACAS Early Conciliation procedure. We can represent you in negotiations if you wish to make use of our service.
Process
The employee must notify ACAS of their intention to lodge an employment tribunal before a claim can be made (unless they fall within one of five exemptions). The quickest way for them to do this is by using ACAS' online form on their website.
Early conciliation – how it affects the time limit for making a claim
Early conciliation has an important implication for the time limit for making a claim. It stops the clock so that time is suspended while you are in the early conciliation process.
The normal time limit for making a claim in most employment cases is three months minus one day. That said, in some cases (such as redundancy pay and equal pay cases) the time limit is six months minus one day.
Early conciliation (EC) can last up to one calendar month starting on the date on which you notify ACAS of your potential claim. This one-month period can be extended by up to 14 days if, close to its expiry, ACAS thinks that there is a reasonable prospect of settling the case within those extra 14 days.
At any time during the EC process you can decide that you do not wish to take any further part. The ex-employee can do likewise. At that stage, ACAS must issue an early conciliation certificate. It is also obliged to issue a certificate at the end of the conciliation period if settlement cannot be achieved. The number on the certificate is required by the ex-employee to lodge an ET claim on the claim form (called an ET1).
There is no obligation to settle during EC and neither is there any obligation to actively take part. No inferences will be drawn by the Employment Tribunal – it is an entirely private process.
ACAS Early Conciliation
Key features:
It is voluntary –neither party has to take part;
Control – you decide; the agreement is not imposed by a tribunal;
Parties can get a better idea of the strengths/weaknesses of their case;
Saves time and money – it is usually concluded by a few telephone calls;
It is impartial and independent;
It is confidential.
Resolution
If a resolution is reached, the ACAS conciliator will record it on an ACAS settlement form (called a COT3). The COT3 is a legally binding contract, meaning you cannot bring a future tribunal claim.
If you have any questions or queries regarding this process, please do not hesitate to contact us, and one of our specialist employment law solicitors will be on hand to help.