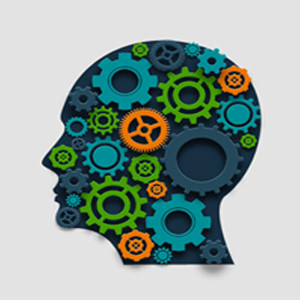 CBT Rehabilitation – Private Counselling
DC Employment Solicitors' partner, Darren Tibble, was recently asked by CBT Rehabilitation (CBTRL), a mental health support provider, to write an article on one of the challenges faced by employers of workers with mental ill-health issues.
The article explores a case involving an employee with depression which was considered to have arisen as a result of the stress that she has been put under at work.  As the issue escalates, her employer did not pay for the Cognitive Behavioural Therapy (CBT) that the employee has been recommended by a psychiatrist. The employee won the case she brought against her employer and Darren explores if the dynamics of the employment tribunal's decision.
Read the beginning of Darren's CBTRL article here:
Can an Employer be Legally Obliged to Pay for a Depressed Employee's Private Counselling?
As an employment solicitor, I am used to hearing employers moaning at me – not because of my advice (honest!) but because they think that employment law is weighted too much in favour of employees.
The case that I'm going to tell you about in this article will probably divide opinion, because a court (the Employment Appeal Tribunal to be precise) was asked to decide whether or not an employer had acted unlawfully when it didn't pay for a depressed employee's private counselling.
I'm sure that most of you will have heard of the concept of disability discrimination. One aspect of disability discrimination law says that an employer must make 'reasonable adjustments' to accommodate a disabled worker if they are disadvantaged at work. For the anoraks out there, this law is enshrined in the Equality Act 2010, which used to be called the Disability Discrimination Act 1995 in the good old days. Don't worry – that's the last time I'll mention legislation.
In the case of Croft Vets Ltd v Butcher, the Employment Appeal Tribunal (EAT) had to decide whether the employer had breached its duty to make reasonable adjustments when it didn't pay for counselling for their depressed employee. What do you think – reasonable or unreasonable? Let's have a look at the facts of the case….
Background
Mrs Butcher was employed by Croft Vets Ltd as a finance and reception manager. Following the opening of a second veterinary practice, Mrs Butcher became responsible for putting in a new telecoms and computer system. During this period, her employer accepted that her job wasn't sustainable with the additional responsibilities of the new veterinary practice.
Mrs Butcher's employer then became concerned that she wasn't dealing with the practice's bad debts properly, so she was told to just focus on her debt collection duties. One month later, a manager was told that Mrs Butcher was "sitting in her office staring out of the window in tears". When Mrs Butcher had a meeting with her employer she was given two choices: either she carried on with her job and improved her performance or reduce her job description and be paid less. A few days later, Mrs Butcher was signed off sick. Mrs Butcher's GP said that she had suffered from workrelated stress for two years and diagnosed her with depression.
Mrs Butcher was referred to a consultant psychiatrist by her employer. The psychiatrist's report concluded that work-related stress was the main cause of Mrs Butcher's depression. As part of his feedback, the psychiatrist recommended that the employer should pay for Mrs Butcher to have sessions in CBT and additional psychiatric sessions. The employer wrote to the psychiatrist with some further questions (which took some time) but, before he could respond, Mrs Butcher resigned because she said that the intolerable workload had caused her stress and depression.
Mrs Butcher won her claim for constructive dismissal and disability discrimination in the employment tribunal. The key part of the tribunal's decision was that it decided that the employer should have made the adjustments recommended by the psychiatrist and paid for Mrs Butcher to have private psychiatric counselling and CBT.
The employer appealed this decision to the EAT.
The employer lost.
The EAT said that the medical evidence suggested that Mrs Butcher's main diagnosis was workrelated stress and the adjustments recommended by the psychiatrists were for a specific form of support to help her to return to work and to cope with her work-related difficulties.
Find out the conclusion Darren comes to and to see the full article, click here.
Join our newsletter for free law updates and guides