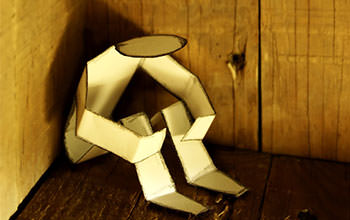 Implement a Mental Health at Work Policy
Mental Health Awareness Week has again focussed public debate on the often stigmatised issue of mental ill-health. National awareness campaigns along with high profile individuals like Stephen Fry and Alastair Campbell, talking publicly about their experiences of mental ill-health, has resulted in this subject becoming increasingly prominent.
Mental ill-health can have a negative impact on all aspects of an individual's life, including at work.  It is therefore really important that employers take positive steps to tackle mental ill-health in the workplace.
Employers have reported to us that it is difficult to know where to start in tackling this taboo subject in the workplace.  To assist employers, DC Employment has produced a bespoke Mental Health at Work Policy.  
Our policy is a comprehensive document which assists employers to prevent their employees from suffering with mental ill-health, to educate their workforce about the reality of mental ill-health and dispel the countless myths, to de-stigmatise this difficult subject, to educate the workforce about recognising the indicators for mental ill-health and importantly details measures to provide timely and appropriate support for those suffering from mental ill-health.
Take this opportunity to be proactive about tackling mental ill-health within your business and put our Mental Health at Work Policy in place.  To coin a phrase used by Alastair Campbell, "It's time to talk, it's time to change."  Not only will your business benefit from the increase in staff morale and your employees will feel supported but it will also be financially beneficial to your business, because the cost of long-term sickness caused by mental ill-health is significant.   
Visit our Mental Ill-Health page for further information.