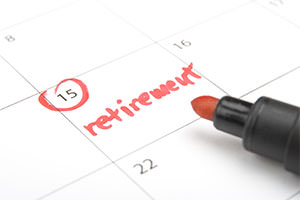 Abolition of the Default Retirement Age
Whilst the days of staff taking a clock and cardboard box full of personal items home with them when they reach their mid-sixties is not entirely a thing of the past, it certainly cannot be relied upon by employers any longer.  In fact, as far as employment is concerned, there is no longer a default age of retirement (save for in limited cases).  Since 6th April 2011, the default retirement age (65) has been abolished.  This guide provides general advice regarding the implication of its abolition and you should feel free to contact us should more detailed advice be required.
From 6th April 2011
Prior to 6th April 2011, it was lawful for employers to force someone to retire if they were over the age of 65, provided certain procedures were followed.  However, the law changed completely from that date and a dismissal based on a person's age now amounts to unlawful direct age discrimination under the Equality Act 2010, unless the employer can objectively justify it, or establish that being below that age is an "occupational requirement".

Moving Forward
Employers should review their practices and procedures.  Retirement policies must be extensively revised and any reference to a retirement age removed (and the same goes for contracts of employment).  It should be noted that it may still be possible to retire an employee lawfully  at a set age provided that the retirement age can be objectively justified, which means that it is a proportionate response to a legitimate aim.  Case law concerning this is limited at present but it is thought that tribunals will take a hard line regarding what amounts to objective justification.
ACAS suggests that individual 'workplace discussions' take place to try to establish employees plans for the future.  These can be part of appraisal exercises.  ACAS suggests that, whatever the age of an employee, discussing their future aims and aspirations can help you identify their training or development needs and provide an opportunity for you to discuss your future work requirements and how these impact on the employee.  They are a good way of raising the issue of retirement with older employees, particularly given that some employees may have concerns regarding the changes in the retirement law.
ACAS suggests that you might find it helpful to use the following framework of topics for carrying out these discussions:
Performance to date against targets, activities and outcomes;
Developmental or training needs;
Future plans (employer);
Aims and aspirations (employee); and
Future performance.
In any event, there is no problem in raising the issue of retirement provided that it is in the context of the employer trying to understand the future plans of the employee so that it can plan for the future of its business.  It is essential that discussions take place in that context and that no pressure is put on employees at all.  You should take good notes of any meeting that takes place.
N.B THE CONTENTS OF THIS GUIDE ARE INTENDED FOR GUIDANCE FOR READERS.  IT CAN BE NO SUBSTITUTE FOR CONSIDERED ADVICE ON SPECIFIC PROBLEMS.  CONSEQUENTLY, WE CANNOT ACCEPT RESPONSIBILITY FOR THIS INFORMATION, ERRORS, OR MATTERS AFFECTED BY SUBSEQUENT LEGISLATION.
Join our newsletter for free law updates and guides