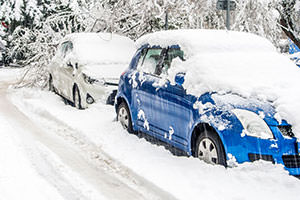 Snow Days
When there is snow and ice about, treacherous roads, disrupted public transport and school closures can mean that staff are unable to get into work.  Tricky legal and practical difficulties arise for employers: must staff be paid for 'snow days'?  And do parents have a right to time off as a result of school closures?
Payment for 'Snow Days'
If the employer closes the business, employees will be entitled to receive full pay unless their employment contracts contain a clause allowing them to be laid off without pay.
However, where the business remains open, unless the employment contract provides for paid time off in bad weather, the employer only has to pay employees who are willing and able to do work.  If an employee fails to get to work, the employer is under no legal obligation to pay them.
That said, employers would be wise to bear in mind the negative impact on staff morale that such an approach might cause.  And where official advice is to avoid all non-essential travel, employers would be wise not to put unreasonable pressure on employees to get into work.
Possible alternatives are to allow staff to work from home, where they are able to.  Employees could also be requested (but not forced) to take holiday leave as an option, or they could be paid on the condition that they make up the lost time at a later date.
School Closures
Every employee has the right to take unpaid leave to care for dependents, which would extend to a reasonable amount of time off work to enable them to put in place child care arrangements to deal with unplanned school closures.
N.B THE CONTENTS OF THIS GUIDE ARE INTENDED FOR GUIDANCE FOR READERS.  IT CAN BE NO SUBSTITUTE FOR CONSIDERED ADVICE ON SPECIFIC PROBLEMS.  CONSEQUENTLY, WE CANNOT ACCEPT RESPONSIBILITY FOR THIS INFORMATION, ERRORS, OR MATTERS AFFECTED BY SUBSEQUENT LEGISLATION.
Join our newsletter for free law updates and guides