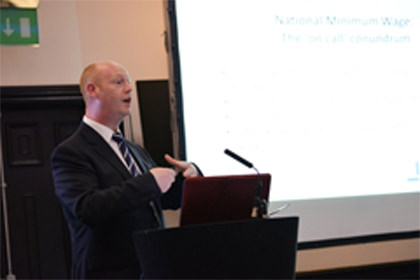 Darren Tibble speaks at Payroll World Conference
I had the great privilege of being asked to speak at this year's Payroll World Conference held at The Tower Hotel in London. With fellow speakers from HMRC, Carnival, The Pensions Regulator to name but a few, it was an honour to be alongside some of the leading commentators on the issues affecting payroll professionals.
I was delighted that my session on the minimum wage, working time regulations and taxation of settlement payments was attended by a such a large number of well informed and interactive delegates.
The whole conference was extremely well organised and the venue was first class. I can highly recommend going along next year if you are involved in the payroll sector – it's great fun and extremely informative!
Please see some pictures from the conference below: