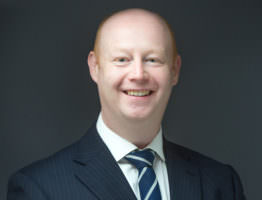 Employment Law Snapshot – Issue 14
Welcome
Hello and welcome to issue 14 of my Employment Law Snapshot.
With the General Election only a couple of days away, in this episode, I have read through the manifestos of the leading political parties for their comments and pledges on employment law – so you don't have to.
On with the politics…
The Political Stuff
Conservative Party
Firstly, as far as the Conservative Party is concerned, Theresa May has claimed that her party will deliver the biggest expansion of workers' rights by any Conservative government.
This includes a statutory right to a year's unpaid leave to care for a relative, measures to protect employees' pensions, and a guarantee that workers' current rights will remain unchanged through the Brexit process.
The Conservative Party has confirmed that the national living wage will rise "in line with average earnings by 2022". It will continue with its commitment to the rate increasing to 60% of median hourly earnings by 2020.
The Conservatives have pledged to give workers a statutory right to a year's unpaid leave to care for a relative. It is thought that this would allow workers to take between 13 and 52 weeks off work, while retaining their employment rights and allowing a return to the same job at the end of the period.
In addition, the party has also said it would grant a two-week period of paid bereavement leave for parents whose child has died.
The Conservatives will introduce a new right to request unpaid time off for training for all employees. At present, this right only applies to employers with 250 or more employees.
Further, Theresa May has also repeated her Budget pledge of worker representation on boards of listed companies. However, there won't be a requirement for a specific worker representative on the board – it can be achieved through an employee advisory panel or a designated non-executive director who is responsible for monitoring employees' concerns.
On diversity issues, the Conservative manifesto says that the Equality Act 2010 would be extended to cover discrimination against those suffering from mental health conditions that are "episodic and fluctuating", although at the moment it's not clear how this will work in practice.
The Conservatives have also said that it will aim to get one million more people with disabilities into employment over the next decade, by providing employers with additional support.
Finally, the Conservatives have said that they will extend the remit of mandatory gender pay gap reporting, which became law on 6 April 2017, by requiring large employers to publish more data on the pay gap between men and women. The manifesto also states that a new mandatory reporting requirement will be introduced for large employers on the "race gap", which is pay disparities between people from different ethnic backgrounds.
Labour Party
The Labour Party published its election manifesto on 16 May which sets out a 20 point plan for security and equality at work.
Some of the key policies include a ban on zero hours contracts to ensure that every worker receives a guaranteed number of hours a week. Labour has also said that it will extend the rights of 'employees' to all 'workers'. This will have the effect of essentially ending the employment status of 'worker'.
On matters of pay, the Labour Party has pledged to increase the national living wage to at least £10 per hour by 2020. The manifesto says that this will apply to all workers aged 18 and over; bearing in mind that the current national living wage only applies to workers aged 25.
Labour has also said that it will crack down on employers that refuse to pay the national minimum wage by increasing the number of prosecutions.
Labour has pledged to end the 1% pay cap on public-sector pay so that public workers receive pay rises in line with inflation. In the same vein, there would also be a maximum pay ratio in public sector organisations of 20:1. This means that the highest salary in the public sector organisation can be no more than 20 times the rate of the lowest salary. Interestingly, this rule would also apply to private sector companies bidding for public sector contracts.
Holidays are also set to get an increase under Labour – it has said that it will introduce four new public holidays.
On family matters, Labour has pledged to double paid paternity leave to a month, extend the period of maternity pay to 12 months and to introduce legislation for statutory bereavement leave.
Labour plans to increase pay transparency and equality by introducing an independent body to ensure compliance with the gender pay gap reporting obligations and also by introducing equal pay audits on ethnic pay differences for large employers.
Finally, Labour has said that it will repeal the Trade Union Act 2016, review a potential increase to statutory redundancy payments and finally it will scrap employment tribunal fees.
Liberal Democrats
The Liberal Democrats released their manifesto on 17 May.
They have also confirmed that employment tribunal fees would be abolished.
In the public sector, the Lib Dems have also pledged to end the 1% pay cap on public-sector pay so that pay rises are in line with inflation.
On childcare, the Liberal Democrats have pledged to extend paid paternity leave to a month and flexible working and shared parental leave would become 'day one' rights.
In their manifesto, the Liberal Democrats also promise to stamp out abuse of zero hours contracts and create a right for workers to request a fixed-term contract.
And finally, the Liberal Democrats would also extend the current pay gap reporting requirements so that large employers would be obliged to publish race pay gap information as well as gender pay gap information. The Liberal Democrats are also considering whether employers should publish data on sexual orientation, employment levels and the gap between the highest and lowest paid.
Scottish National Party
The SNP have said that it would increase the minimum wage over the course of the next parliament to the level of the real living wage for all adults over 18. The SNP would also support the immediate repeal of the Trade Union Act 2016, ban zero hours contracts and call for the UK government to follow the Scottish Government's example in abolishing employment tribunal fees.
Finally, the SNP would require equal pay reporting to cover gender, race and disability, lower the threshold from 250 to 150 employees, and introduce fines and other sanctions for non-compliance.
Join our newsletter for free law updates and guides