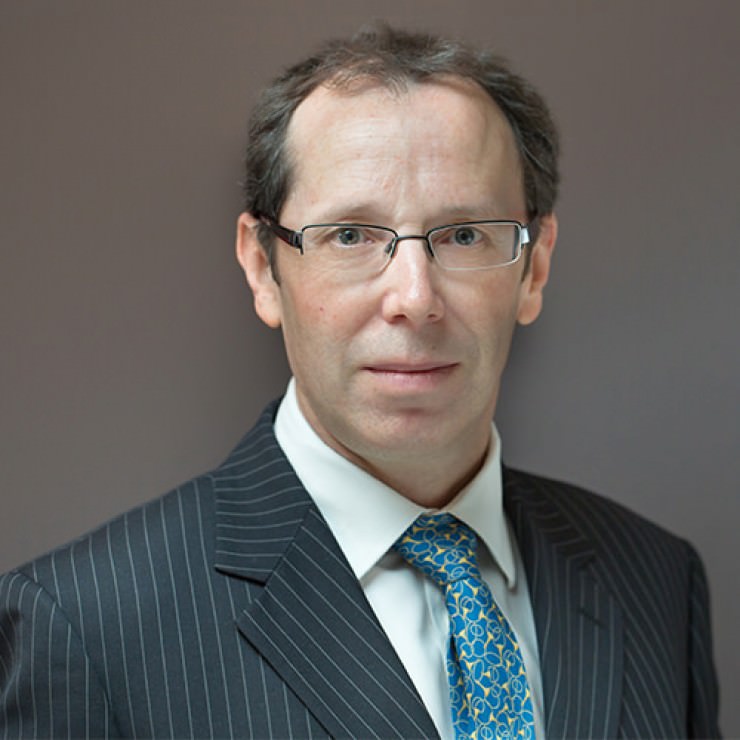 Employment Law Update
Welcome
And in a packed issue this month we consider some recent decisions concerning the fairness in recruitment and in dismissals, as well as taking a look at a white van man's altercation with a cyclist and the employment fall-out.
There's an election on the way and my colleague, Darren Tibble, will shortly produce his "legendary" (his word, not mine) videocasts breaking down the employment implications of the parties' manifestos (those unbreakable pledges cast in stone). I don't have the courage to tackle Britain's politics in print, so I have therefore reached across the Atlantic to an always ready source of amusement – the tap of Trump quotes is turned on in 'And Finally' below.
But before all that, who among us has come across, what Canadian researchers are calling, "Dark Knight Employees"?  Well, apparently nearly all of us (and 58% have experienced 4 or more of these people in their careers). It seems these are self-appointed 'workplace enforcers' who monitor the actions of other employees with a view to 'dobbing them in to their boss' for largely minor indiscretions. They often report people for minor offences, such as being two minutes late, or leaving food in the office fridge too long. Colleagues were described as feeling stressed, angry and frustrated by vigilantes. A Guardian article on the subject was reasonably interesting but, as always, you need to go to the comments section underneath for reportage from the coal-face. One contributor commented:
"There was a woman I used to work with who would keep tabs on how long people were in the toilet, grassing up anyone who went for 10 minutes or longer. She wasn't laughing when I reported her for being gone for half an hour once. Turned out she'd passed out and cracked her head on the bog. Suck on that, Elaine."
Poor Elaine. And on that classy note, here's the news:
Discrimination in recruitment
A job applicant with Asperger Syndrome has been found by the Employment Appeal Tribunal to have been subjected to indirect discrimination by requiring her to sit a multiple choice test (Government Legal Service v Brookes).
It's important to note the Claimant had contacted GLS ahead of the recruitment process and requested that adjustments be made (namely allowing her to submit answers in a narrative form). However, GLS refused the request and this resulted in GLS failing in its duty to make reasonable adjustments.
It was found that GLS had applied what is known as a provision, criterion or practice (PCP) in requiring all applicants in the trainee recruitment scheme to take and pass the online test. This placed people who had Asperger Syndrome at a particular disadvantage compared with those who did not have it.
The case highlights that regardless of the fact that GLS pursued a legitimate aim of testing a fundamental competency required of trainees, the means of achieving that aim were not proportionate because there were less discriminatory alternatives proposed by the Claimant. Employers should be mindful to ensure that during the recruitment process that applicants are not disadvantaged for discriminatory reasons. This can be achieved by providing reasonable adjustments for an applicant with a disability, such as a different method of assessment. This is by no means a definitive solution and employers should evaluate the situation and make adjustments based on individual cases.
'Some other substantial reason' dismissals
The Employment Appeal Tribunal recently considered whether there is a particularly high threshold for an employer dismissing an employee because of a 'substantial reason'. Employers are able to dismiss for specific reasons such as capability, conduct and redundancy. But there is also a final category of 'some other substantial reason' (SOSR) which is a catch all for dismissals that don't fall into the main categories. The recent case of Ssekisonge v Barts Health NHS Trust is a good example of this.
The Claimant had her citizenship revoked when the Home Office had concerns over her true identity. That said, she was still allowed to remain in the UK. Following a disciplinary process, the Trust dismissed the Claimant because it could not be certain of her identity.
It was held that being able to trust in the Claimant's identity was very important to the Trust and that this was a fair 'no fault' SOSR reason for dismissal. Further, the EAT rejected an argument that a an SOSR dismissal, even where there is no fault, required a particularly high threshold for employers to make dismissal reasonable. Employers should not be expected to investigate too far beyond the normal requirements that they be 'reasonable'.
Van Driver swerves into cyclist and is sacked
The Evening Standard reported this earlier in the week and the article here contains a video of the incident where the van appears to deliberately swerve into a cyclist who had been holding him up. The cyclist was not injured . What is interesting is the employer's quick response from a PR perspective from which perhaps others (Airlines?) could learn. The owner said that he had interviewed the driver who was full of remorse and had some personal problems that were affecting him. However, he went on: "we cannot condone nor let this behaviour have any place within our company, we have decided to make an example here and to promote driver awareness going forward. He has been dismissed from immediate effect."
Darren Tibble's Employment Law Snapshot
If you missed Darren's most recent Snapshot (and video) you can catch up here  to hear about the Gender Pay Gap Regulations, amongst his usual ramblings.
And finally…
And so to those Trump quotes. As Trump himself said last year "I know words, I have the best words". And he may well know all the best words but perhaps he chooses not to use them in the right order (or at all):
On the invention of new words:
"I'm going to cut taxes bigly, and you're going to raise taxes bigly."
On women:
"All of the women on The Apprentice flirted with me – consciously or unconsciously. That's to be expected." (They're only human after all)
"You're disgusting!" (Said to the opposing lawyer during a court case when she asked for a medical break to pump breast milk for her three-month-old daughter.)
On having disturbing thoughts:
"I've said if Ivanka weren't my daughter, perhaps I'd be dating her."
On resembling two short planks:
"It's freezing and snowing in New York – we need global warming!" (come on – we've all thought this during a British winter haven't we?)
All that remains is for me to say a bigly thanks to you for your readerising of our Update.
Join our newsletter for free law updates and guides