February Newsletter
Welcome
Chat about football or cricket in the workplace should be curtailed, says Chartered Management Institute head Ann Francke. This, she says, is because sports banter can exclude women and lead to laddish behaviour.
"They don't follow those sports and they don't like either being forced to talk about them or not being included."
She went on to say that discussing the merits of video assistant refereeing (VAR) can disproportionately exclude women and divide offices. "It's a gateway to more laddish behaviour and – if it just goes unchecked – it's a signal of a more laddish culture," she said. "It's very easy for it to escalate from VAR talk and chat to slapping each other on the back and talking about their conquests at the weekend."
Of course, I mean, who amongst us hasn't found themselves at work discussing a VAR decision, only to accidentally slip into some back-slapping, towel flicking, bantz about the opposite sex?
Now, I'm not a woman (I don't care what you say) and I am reliably informed by the good and the woke that this means any opinion I voice on the subject is coming from a position of 'male privilege' and so it is irrelevant. But, were I allowed an opinion, I would say that these comments seem to me to be both a bit sexist in respect of the very people they are seeking to protect, and a lot outdated. In my office, female staff who talk about football outnumber male staff. Even more so last year when the most successful women's World Cup of all time took place, and the England women's team sold out Wembley and St Mary's stadiums.
For me the cruellest comment of all was "I have nothing against sports enthusiasts or cricket fans". Hang on a second – cricket is a sport, how dare you! In saying that, I recognise I am the only person who talks about it in our office – there's nothing sadder than cricket banter with yourself, particularly when it escalates.
So, in this edition we have the new statutory pay rates (and the new 52 week reference period for calculating holiday pay); a useful guide to the post Brexit immigration rules (a specialist area at DCES if you are hiring labour from abroad); and the new parental leave rules. And, don't forget to look at the daft employment story in the And Finally section – you won't regret it.
All Change for Statutory Pay
With effect from 5th April 2020 the statutory rates (set and published annually by the Government) will increase as follows:
2019/20
2020/21
Statutory Sick Pay (SSP)
£94.25
£95.85
SMP, SAP, SPP & ShPP
£148.68
£151.20
National Living Wage increases
Apprentices
£3.90
£4.15
16-17 year olds
£4.35
£4.55
18-20 year olds
£6.15
£6.45
21-24 year olds
£7.70
£8.20
25 years +
£8.21
£8.72
The amount of earnings threshold for entitlement to SMP, SAP, SPP, ShPP and SPP is yet to be confirmed by the Government (currently £118.00 per week for tax year 2019/20) but we'll keep you updated.
Holiday Pay Reference Period
As you will have seen in our January newsletter, as part of the Good Work Plan, coming into effect on 6 April 2020, the holiday pay reference period used for determining a week's pay is increasing from 12 weeks to 52 weeks. But, in practice, what does this mean and how will it work?
It means that when calculating holiday pay for staff that don't have "fixed" or "normal" working hours (i.e. casual workers or employees) you will need to take into account the last 52 weeks worked as opposed to only the last 12.
The idea is that the extension to the reference period will allow greater flexibility for seasonal workers or atypical roles; aiming to ensure they are treated equally and fairly. For example, if a flower arranger's holiday is calculated in January, they may have worked a lot of overtime in the last 12 weeks over the festive period. If their holiday is calculated in July, they may have worked much lower hours in the past 12 weeks. They could therefore be disadvantaged when choosing to take holiday at a quieter time of the year when their weekly pay might be lower. The extension to the reference period aims to eradicate this.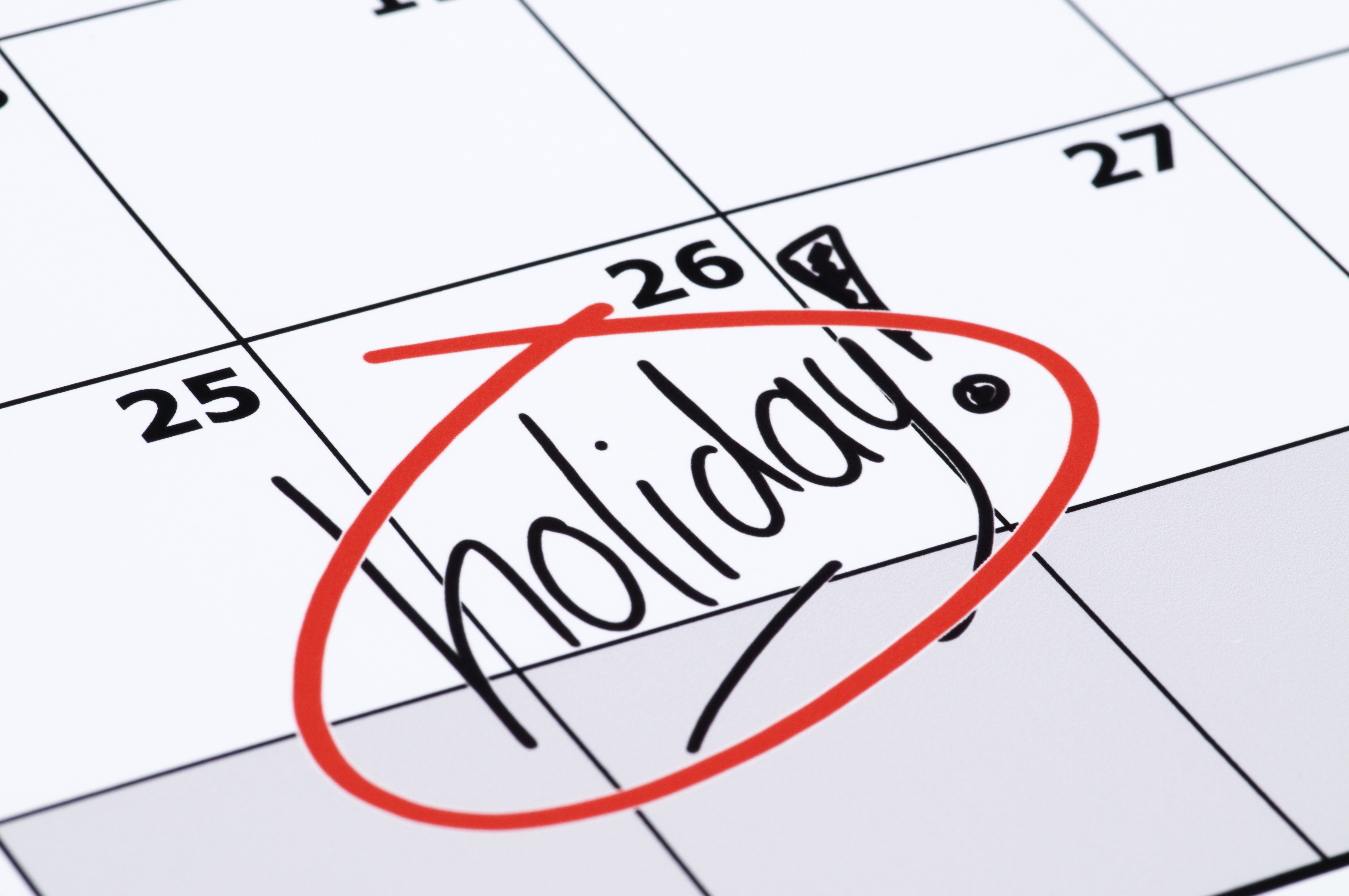 Importantly, the new reference period will work in very much the same way to the current 12 week period but, in case you need a reminder on this, below is the further detail:
You will need to look back across the last 52 weeks actually worked by the staff member (this means that weeks in which no pay was received will be excluded);
If that staff member has worked less than 52 weeks, then you will need to include as many whole weeks of pay as are available;
Paid overtime during that reference period (be it 52 weeks or shorter) must be included in the calculation.
You will need to make sure that those responsible for calculating holiday payments within your organisation are aware of the new requirements and how they apply.
Please note, this extension to the reference period does not consider the issue of how you should calculate accrued holiday pay for those who don't work for large parts of the year (currently being considered in the case of The Harpur Trust v Brazel) which was covered by Louis Howlett in our November 2019 newsletter.
Immigration Rules – Post Brexit Changes (to hiring foreign workers)
31 January 2020, exit day has come and gone. But I've got a wretched feeling that we are still going to be talking about the effects of Brexit for the foreseeable future. As fed up as we all are of the B-word, from an employment law (as well as economic) perspective, a very important aspect is the effect of B****t on the business immigration scene. And there is likely to be a major impact on businesses which employ or will be employing EU nationals (and other foreign nationals) over the next few years.
I'm sure that you will all remember that immigration was a particularly hot topic throughout the referendum campaigns, back in 2016. Many businesses in the UK called for an Australian style points-based system, and as part of its 2019 General Election manifesto the Conservatives promised to revamp the current system. You won't be surprised to hear that we still don't know exactly how this system will look. However, we do have various snippets that have been set out by the Government, alongside the recently published recommendations from the Migration Advisory Committee ("MAC") which indicate that it could involve a considerable shake-up to the UK's current system.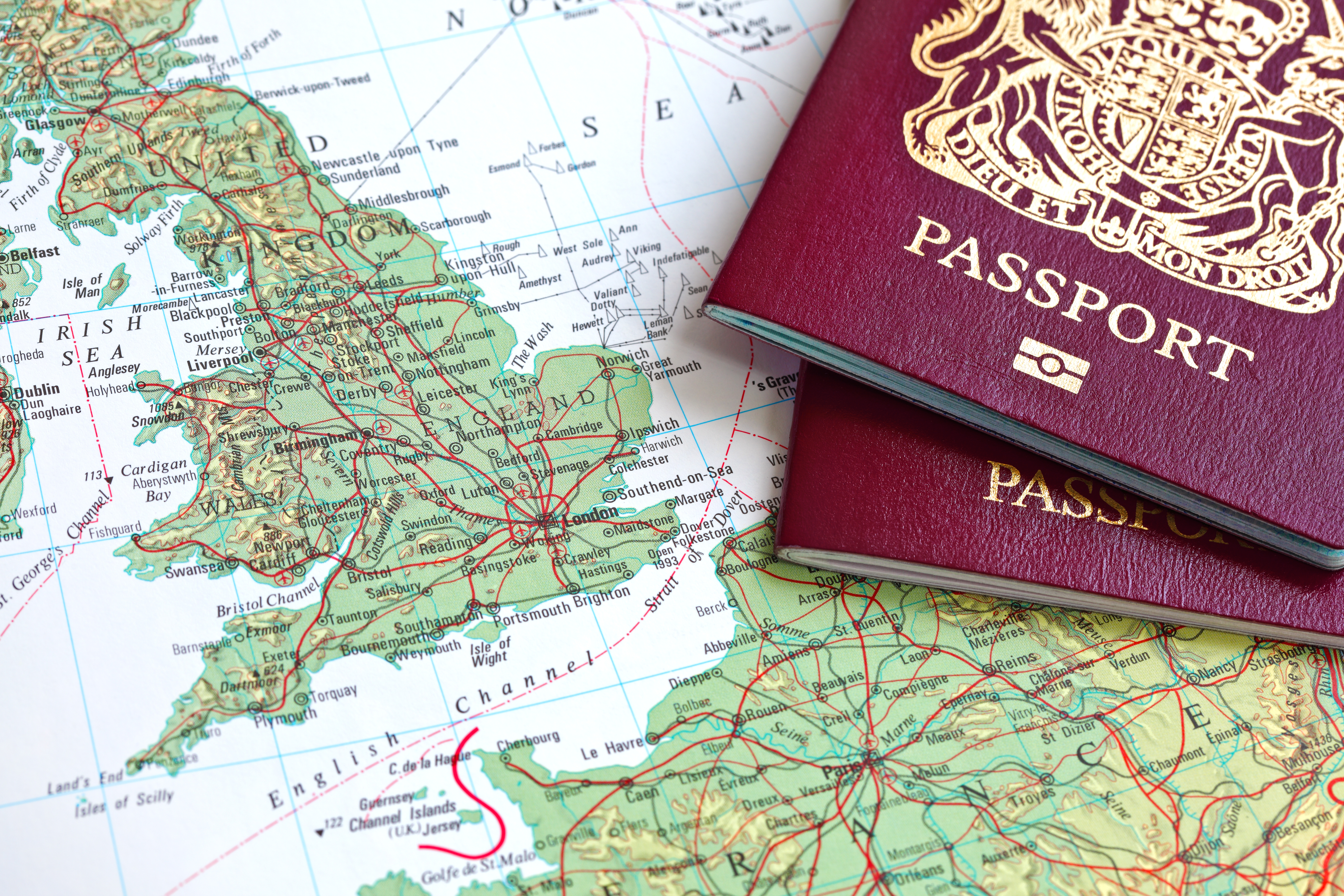 EU Settlement Scheme
Before I move onto the nitty gritty details of the proposed new immigration system, there is an important point to note if you are employing EEA and Swiss nationals at the time the Brexit transition period ends on 31 December 2020.. It has been confirmed that these individuals (and their close family members) will be able to stay in the UK if they apply for settled or pre-settled status under the new EU settlement scheme. This is completely free of charge. Your workers can apply for settled status if they have resided in the UK for a continuous period of at least five years. If they have not been resident in the UK for a continuous period of five years, they can apply for pre-settled status (which can be converted into settled status when they have reached the five-year benchmark). There is also a six-month "grace period" which extends the time that applications can be made until 30 June 2021.
New-look Immigration System
The new points-based immigration system is due to come into force from 1 January 2021, following the end of the Brexit transition period.
Under the current system, before your business can employ a migrant outside of the European Economic Area ("EEA"), it must first apply to UKVI to become a sponsor. Only after a business has been granted a sponsor licence from UKVI can it employ non-EEA migrants who wish to work in the UK. To employ a migrant, a business has to apply for a certificate of sponsorship which is subsequently assigned to the migrant it is planning to hire. For those of you who aren't familiar with the process, as you can imagine, it can be both time consuming and frustrating, not least because of the various hoops that companies are required to jump through in order to obtain the sponsor licence and a certificate of sponsorship. Whilst there is a lot of guidance available online, one of the main Government guidance documents is over 200 pages long with numerous other supporting documents, and we often find companies struggle to find the answers they are looking for. This is why we provide a specialist service in this area to assist businesses through the maze. All of UKVI's requirements must be met; any errors or omissions result in the application being refused and so it is key to get the application right the first time, to ensure that you are not sent back to square one.
If your business relies on EU labour, you could find yourself having to apply to become a sponsor under the new points-based immigration system. No doubt you'll be delighted at the prospect of reading a 200-page guidance document. Fortunately, there are plans to simplify the current sponsorship regime. It can currently take around 2-3 months to complete the certificate of sponsorship aspects alone (not taking into account applying for a sponsor licence if your business has not already done so). After a sponsor licence has been granted, the aim is to streamline the sponsorship process to recruit a migrant worker down to 2-3 weeks, which will be much more accessible. However, we don't know what the application process will be for a sponsor licence under the new system, so if you believe your business will require EU labour from January 2021, there is something to be said for preparing in advance and applying for a sponsor licence before the new rules come into force, so that you can be one step ahead (even if it does take a little longer for the application to be processed under the current rules).
What will change?
The Government commissioned MAC to produce a report on how the UK might devise a points-based system for its post-Brexit immigration framework. The MAC report suggests that a minimum salary threshold should continue to be used for migrant workers, but that the threshold will be reduced from £30,000 to around £25,000. Further, there is likely to be more flexibility for migrant workers who will be taking up roles where there is a "skills shortage" (e.g. nurses, teachers, social workers) whereby they can earn points for certain skills (such as English language proficiency, qualifications, studying in the UK), which may allow them to come to work in the UK even if the role does not meet the salary threshold.
Previous recommendations also included reducing the current skills requirement for roles to be held by migrant workers, from Degree level roles to A-Level, which will greatly increase the number and type of jobs that will qualify for sponsorship. Perhaps one of the biggest proposals is to abolish the "resident labour market test". This is a mechanism used by the Home Office to ensure that any vacancies are first offered to the UK labour market (currently the EEA), before a migrant worker can be recruited. It takes a month to complete the resident labour market test, so abolishing it will certainly help streamline the process.
There is also talk of introducing a transitional temporary work route for lower skilled jobs. This would allow migrants to work for up to 12 months in the UK, followed by a 12-month period during which the migrant would not be allowed to stay in the UK or apply again under this route. It is proposed that migrants under this temporary route will have conditions restricting access to public funds and will not lead to permanent settlement in the UK.
Summary
Businesses which employ (or intend to employ) EEA nationals are going to need to familiarise themselves with this new immigration system. It's unlikely that we will have specific details until later this year (around the autumn period), but of course we will keep you updated as and when they are published.
For those of you who know that your business will be impacted by the new-look points-based immigration system, you could find there is a rush of applications for sponsor licences in January 2021, when the new system is implemented. This could cause delays, so there may be a benefit in making an application earlier under the current system, so you're ready to hire EU workers immediately in January 2021. And we, of course, are more than happy to assist in this specialist area.
Parental Bereavement Leave
Last month the Government confirmed that they were on track with legislation to support working parents who suffer the loss of a child.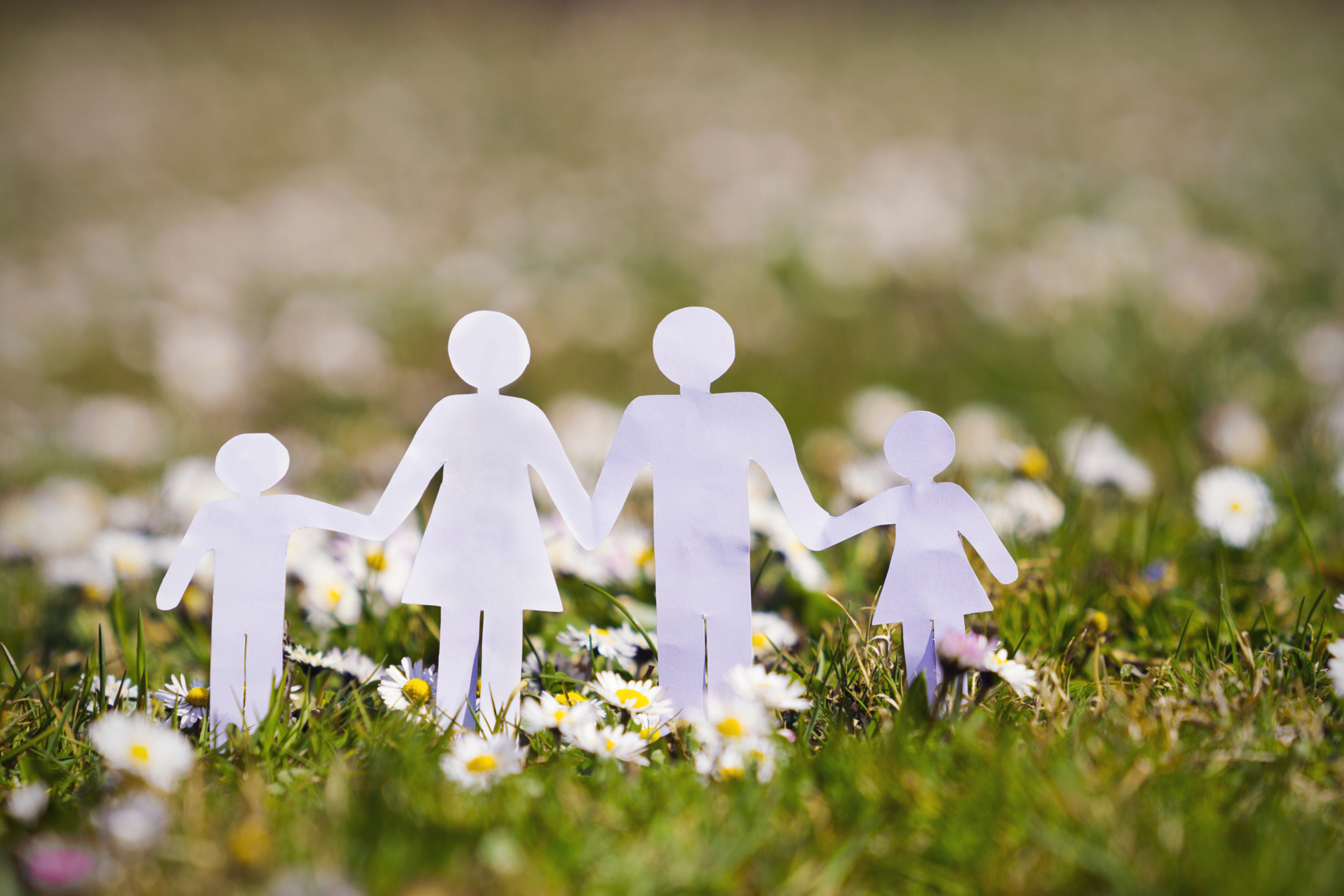 There can be few worse life experiences than suffering the loss of a child and, rather unbelievably, there is currently no automatic right to take leave following the death of a child.  Whilst many employers already provide bereavement leave for a range of circumstances, it may not be a standard policy and any leave granted is often discretionary.
However, from 6th April 2020 the Parental Bereavement Leave Regulations 2020 will introduce the day-one right to the leave for all employees. They will be entitled to two weeks statutory leave to be taken in one block or as two separate blocks of a week within the period of 56 weeks following the child's death.
The Statutory Parental Bereavement Pay (General) Regulations 2020 will govern the right to pay during such leave.  Parents who have 26 weeks' continuous service and meet minimum earnings criteria will also be entitled to statutory pay for this period of leave.  During their bereavement leave, eligible parents will be entitled to a minimum weekly payment of £151.20 or 90% of salary, whichever is lower.
The Regulations are aimed to support parents and primary carers upon the death of a child under the age of 18, or where they suffer a still birth after 24 weeks of pregnancy.
The Government claim that this UK legislation is now the longest paid bereavement leave worldwide and they have estimated that the new entitlement will help to support around 10,000 parents each year.
In such harrowing circumstances, these new rights are rather basic, particular when one considers the rather cumbersome notification procedures the employee is required to comply with, although it is an important step in the right direction.
At DC Employment Solicitors, we have two senior solicitors (Kirsty Alleyne and myself) who are experienced in supporting employers and employees who have faced parental bereavement either personally, or as a colleague or manager of a bereaved parent.  We are proud to be accredited employment lawyers for The Foundation for Infant Loss.
Caroline Oliver, Senior Solicitor 
And Finally
Video footage emerged this week (and can be seen here courtesy of The Sun*) of two garage mechanics taking a vehicle for a test drive. They took it to a pasty shop, for their lunch. En route, they noticed there was a dashcam and one mechanic says the customer is probably "seeing us get our dinner". He did. He saw them taking a drive through various exotic locations:
"[They] put my car into first gear and floored it through Asda car park," he said of their journey to Greggs. "Oh and on the way there, they decided to do about 35mph in a 20 zone, hammering my car over the huge speed bumps".
A spokesman from the garage said: "The lads went on a test drive with the car and they decided to kill two birds with one stone and go and get their dinners. When I saw the dashcam footage I pulled the lads into the office and went ape with them."
One was fired and the other received a warning…
*Warning: contains disturbing footage of non-seat-belt wearing and unlawful parking in a disabled bay.