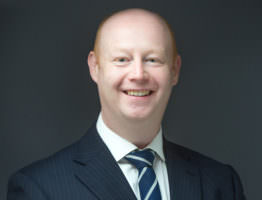 The Employment Law Update
Welcome
This week we welcome to DC Employment Solicitors a new partner, Darren Tibble (pictured).  Many years ago I worked with Darren in an employment team managed by Laurence Dunn and it's great to finally have the team back together again under one roof.
For those of you who don't know him, Darren is a high ranking specialist employment lawyer (listed in Chambers and the Legal 500).  Nevertheless, he's good fun and he fits well with our values and our way of doing things.  We're very much looking forward to working with him (not least because his writing skills may actually mean we get the Employment Law Update produced regularly and on time). Darren's first videocast of the week's news can be seen at the DCES Video Channel.
But now, on with the law first:
Shared Parental Leave
This week Darren Tibble has been interviewed for a magazine on this subject and we thought the interview style might make a complex subject more easily understood:
What is shared parental leave?
The introduction of the shared parental leave scheme is a result of the current government's pledge to support both parents in being as involved as possible in the care of their child following its birth or adoption.
The aim of the new law is to give parents greater flexibility about how they organise care for their child in the first year of its life or after its adoption.  In simple terms, the shared parental leave scheme allows parents to split and share the amount of time they each have off work to care for their new child, if they want to – it's entirely optional.
The law applies to any eligible employee who … Read more


In the Ballot Box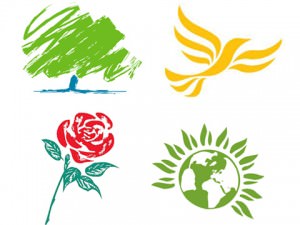 With less than 2 weeks to the election, the newspaper battle lines are clearly drawn.  The choice presented to us by the tabloids seems to be to vote for someone who eats a bacon sandwich like Homer Simpson or someone who approaches a hot dog as he might a roasted pheasant – with a knife and fork.  Do you vote for someone who looks like Wallace (or Grommet – not sure which way round it is) or someone with a big red spoon face.  That's not to forget the minority parties consisting of 'the most dangerous woman in Britain', a 'bug-eyed loon' and 'the other bloke'.  With this level of discussion in the daily papers it's difficult to understand why people aren't more engaged in the voting process.  So, to help you with your choice we've summarised below the employment law implications of your vote (and have studiously avoided any personal attacks).  Darren Tibble will be providing additional blogs on the subject moving forward in the form of his Critical Review of Alternative Policies.
Conservative:
Support for real terms increases in the National Minimum Wage, rising from its current level of £6.50 per hour to reach £8 per hour by the end of the decade;
Prohibition of the use of exclusivity clauses in zero-hours contracts;
Employers with more than 250 employees will be required to publish the difference between the average pay of male and female employees;
Restrictions on the ability to strike. At least half of eligible workers will need to have voted;
Industrial action will require the support of at least 40% of those entitled to vote where essential public services are concerned (as well as a majority of those who actually turn out to vote);
Restrictions on the ability of employers to hire agency workers to provide cover during strikes to be lifted.
Labour:
Increase the National Minimum Wage to £8 per hour by October 2019;
Publicly listed companies will be required to report whether they pay the Living Wage which is currently £7.85 per hour (£9.15 per hour in London). Government procurement to be used to encourage the higher Living Wage;
Abolition of the current Employment Tribunal fees system (although it's uncertain what (if any) the replacement will be;
Zero-hours contracts to be restricted. Workers who work regular hours for more than 12 weeks will be entitled to a "regular" contract;
Employers to be prevented from undercutting the pay of permanent staff by using cheaper agency workers;
Liberal Democrat:
Expansion to flexible working;
Paternity leave and shared parental leave becoming rights from first day of employment;
Expansion of shared parental leave;
Employers with more than 250 workers to publish details of pay differentials between men and women (and by 2020 a requirement to publish details of those who are paid less than the Living Wage and the difference between top and median pay);
Measures to prevent employers from avoiding employment rights by wrongly classifying employees as workers or self-employed;
A right to request a regular-hours contract (where there is a zero-hours contract) and consultation on making regular working patterns contractual after a certain period of time.
Well, let's hope those (sometimes) vague promises, vulnerable to being torn up if there's a coalition, provide you with something more than funny faces and strange eating habits on which to base a decision.
And Finally…
The tabloids quickly filed copy on the first leaders' debate.  The Sun summed up Miliband's performance with the headline "Oops!  I just lost my election".  The Express went with "Cool Cameron on top, but Farage keeps up fight on EU and migrants".  Amazing work given that at the time these first editions went out, the debate hadn't even begun.  Putting our tabloids in perspective, the Washington Post gave Columbia University's Professor Gelman's verdict on the Express' statistic that "80% want to leave the EU": "It seems the Express isn't a real newspaper…So I guess it is just a scam sheet.  In that case I'd put the Express in the same category as those Nigerian spammers.  The difference being that from the outside it looks like a legitimate (if lowbrow) newspaper…"*
*Sources Private Eye and the Washington Post