January Newsletter
Welcome
Happy New Year to one and all. We trust you came through the festive break unscathed. If not, I hope your Christmas party wasn't as eventful as the one in the And Finally section below.
If you were sent the following Government job advert to check, on a scale of 1 to "don't publish" what level of concern would you have about the following advert?: Dominic Cummings (Boris Johnson's chief adviser) invited "data scientists, project managers, policy experts and assorted weirdos" to apply for Downing Street jobs. He wants "true wild cards, artists, people who never went to university and fought their way out of an appalling hell hole".
Cummings made it clear the job comes with long hours and zero job security. Just to be clear he added: "I'll bin you within weeks if you don't fit — don't complain later because I made it clear now". And "public school bluffers" should not to apply. He also promises the job will involve "uninteresting trivia that makes my life easier which you won't enjoy". If you're yet to be convinced, here's the clincher: "You will not have weekday date nights, you will sacrifice many weekends. Frankly it will be hard having a boy/girlfriend at all." Good luck with your applications.
Now, let's look forward to what 2020 has in store. Firstly, Claire Helling looks at the "Good Work Plan" changes that come into effect shortly. There is also a practical update from Kirsty Alleyne on holiday pay carry-over during sickness, and useful articles on pregnancy dismissals and that hardy-perennial, Vegan/ vegetarianism and philosophical belief.
Lastly there is a note on an extraordinary case against a law firm – a bizarre story of a well-meaning act that ended up with the firm being sued:
Daryl Cowan, Partner
Good Work Plan Changes
It feels like a distant memory but back in December 2018 the government published its Good Work Plan. Some requirements of the plan will come into force on 6 April 2020 and suggest that you begin your preparations as soon as possible. The stated aims of the Plan are to provide clarity, ensure fair and decent work and facilitate enforcement. The changes are as follows: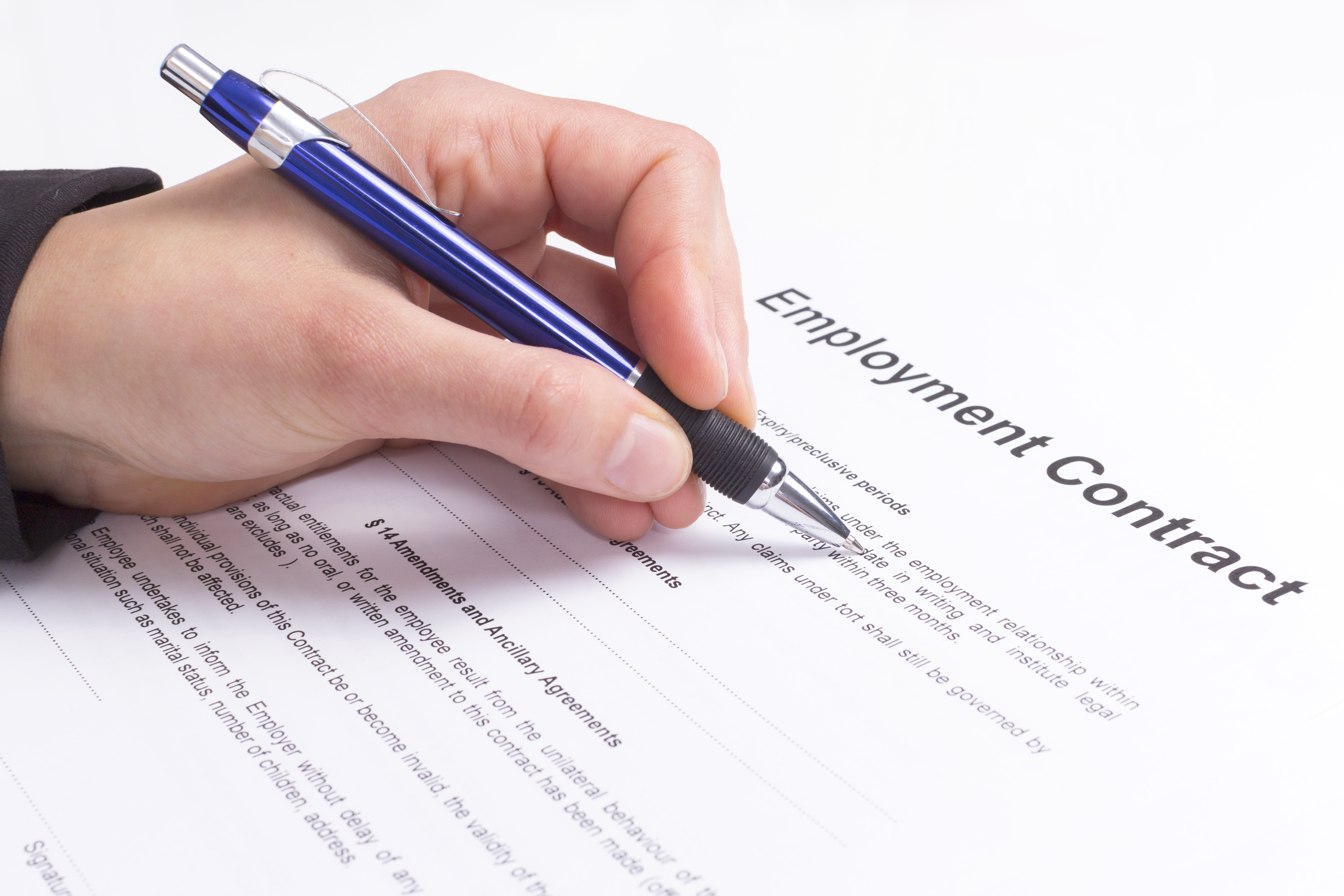 Section 1 Statement (terms of employment) to be provided from Day One: Currently an employer has two months to provide a Section 1 Statement to an employee; however, from April, Employers will need to provide the Section 1 Statement on or before the worker's/employee's first day of work. From a practical point of view, employers will be pleased to note that there will be no need to issue new contracts to existing staff if their terms do not change. Existing staff will, however, have the right to request new Section 1 Statements at any time, including up to three months after the end of their appointment/employment, and employers will have one month to comply;
Additional information will need to be included in Section 1 Statements:

details of any probationary period, including its duration and any conditions that apply (such as a shorter notice period) during the probation;
details of all paid leave, including details of pay for any form of family leave;
training entitlements and details of compulsory training, including whether the employer will pay for it;
details of all benefits provided. This appears to include both contractual and non-contractual benefits, so it will be important to differentiate between them; and
terms relating to any work the worker will be required to complete outside the UK for periods of more than one month.
The additional information change is probably the biggest change for most employers. Particularly because the appropriate level of detail must be included within the Section 1 Statement itself, as, importantly, the Good Work Plan removes the scope to rely on ancillary documents such as policies in a handbook…
Claire Helling, Senior Solicitor
Veganism and philosophical belief
It was almost as if the Employment Tribunal planned its judgment in advance as we kicked off "veganuary" with a judgment concerning the status of "ethical veganism" (Casamitjana v League Against Cruel Sports (LACS)). Regular readers will be well aware of this particular case by now, given that we (correctly) predicted the outcome back in May last year.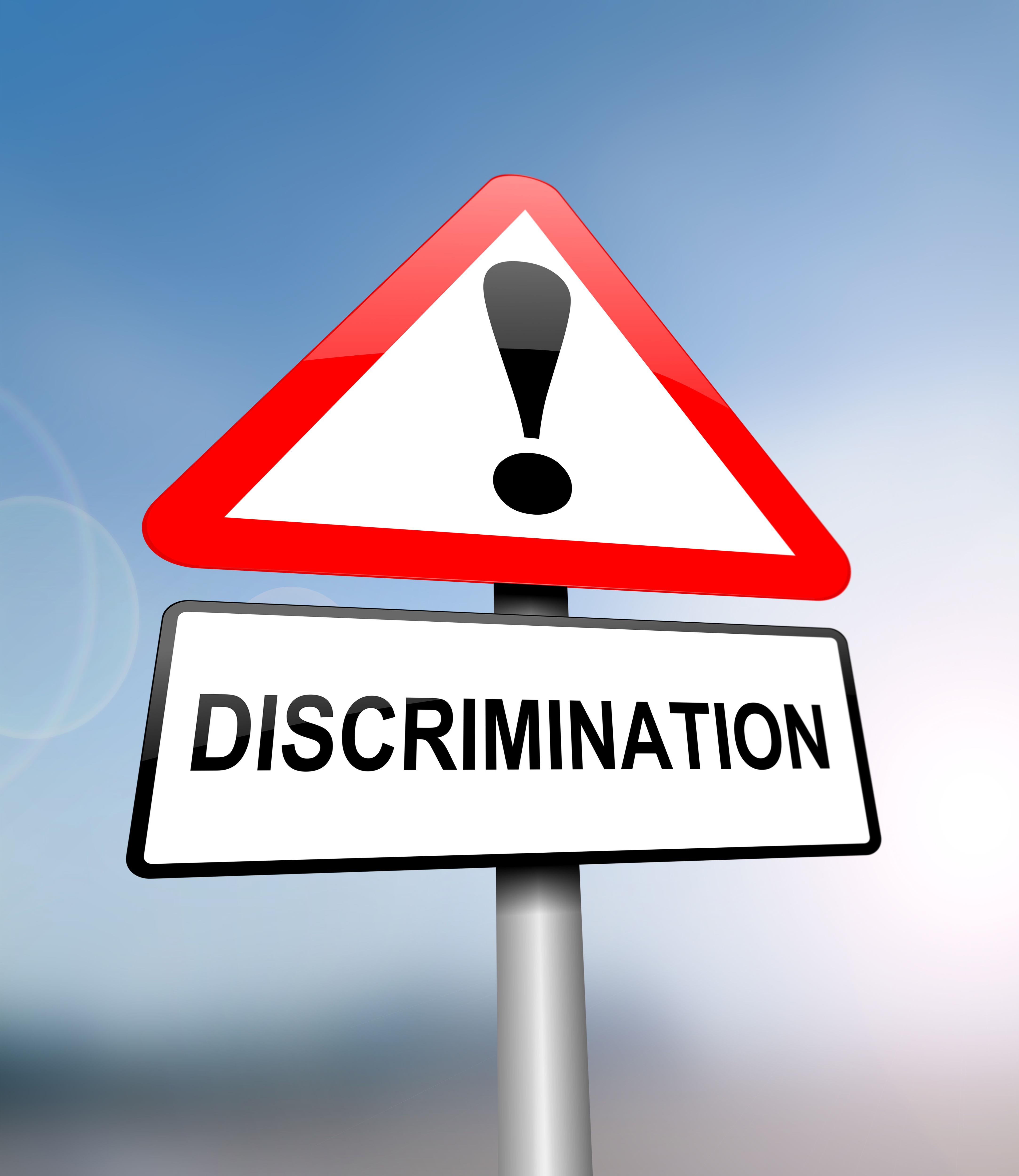 The Tribunal held that "ethical veganism" is capable of amounting to a philosophical belief under the Equality Act 2010 and can be protected against discrimination. By way of background, it is important to be aware of the distinction between ethical vegans and dietary vegans.  An "ethical vegan" will, like dietary vegans, only eat a plant-based diet, but, in addition, will also try to avoid contact with products derived from any form of animal exploitation. It includes not wearing clothing made of wool or leather and not using products tested on animals.
Part of Mr Casamitjana's case was that "ethical veganism" amounted to a philosophical belief for discrimination purposes and so received the protections afforded by the Equality Act 2010. Mr Casamitjana also claims that he lost his job on account of his vegan beliefs. He claims to have blown the whistle on pension funds being invested in non-ethical companies. This most recent hearing did not determine the outcome of the reason why Mr Casamitjana lost his job, but solely dealt with the issue as to whether veganism is a philosophical belief…
Louis Howlett, Solicitor
Holiday Pay – carry over during long term sickness absence limited to 4 weeks
Workers are entitled to at least 4 weeks' annual holiday under the Working Time Directive.  This is extended in the UK by 1.6 weeks as a result of the Working Time Regulations 1998 to give a worker a minimum of 5.6 weeks' annual leave.
This raises the question of whether employers should allow carry over of 5.6 weeks or 4 weeks when a worker has been off sick for the entire holiday year.
In a recent case (TSN v Hyvinvointialan) involving workers in Finland who were entitled under a collective agreement to more than the 4 weeks' minimum holiday entitlement provided by the Working Time Directive,  their employer only allowed them to carry over up to the minimum 4 weeks provided for by the Working Time Directive.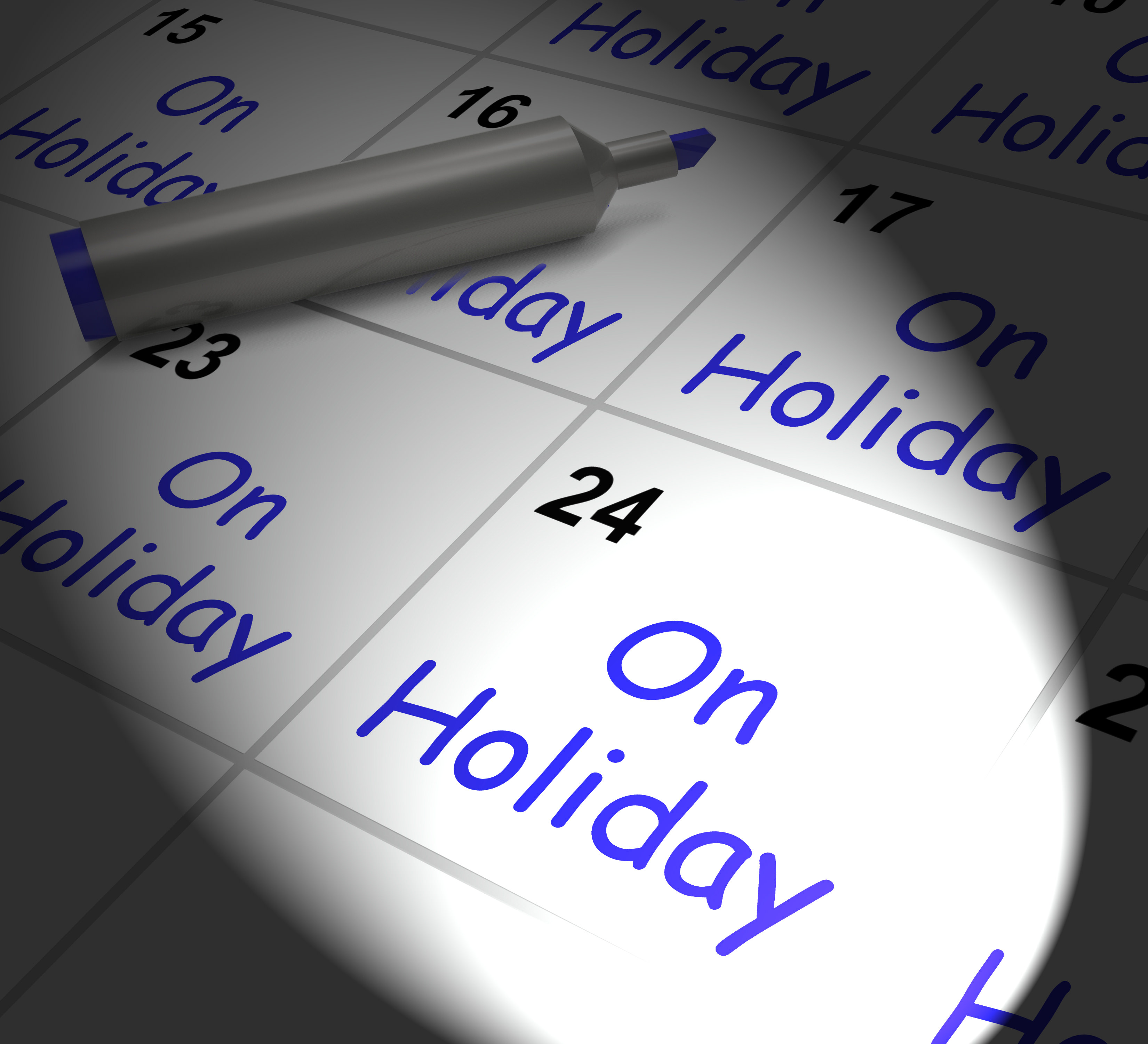 The Court of Justice of the European Union (CJEU) held that the rights to paid annual leave granted my member states beyond the minimum required by the Working Time Directive is governed by national law.  Accordingly, it is open to member states that provide workers with more paid annual leave than the 4-week minimum to exclude the carrying over of those extra days of leave on the grounds of illness.
Therefore, to comply with the Working Time Regulations, employers should allow carry-over of 4 weeks' statutory annual holiday where a worker on long-term sick leave does not take that holiday.
Kirsty Alleyne, Senior Solicitor 
Pregnancy and Dismissal (knowledge of pregnancy)
A recent case serves as a useful reminder for employers who may be looking to terminate the employment of a pregnant employee. In Really Easy Car Credit Ltd v Thompson, the Employment Appeal Tribunal's focus was on whether an employer is obliged to reverse a dismissal decision upon being notified that an employee is pregnant.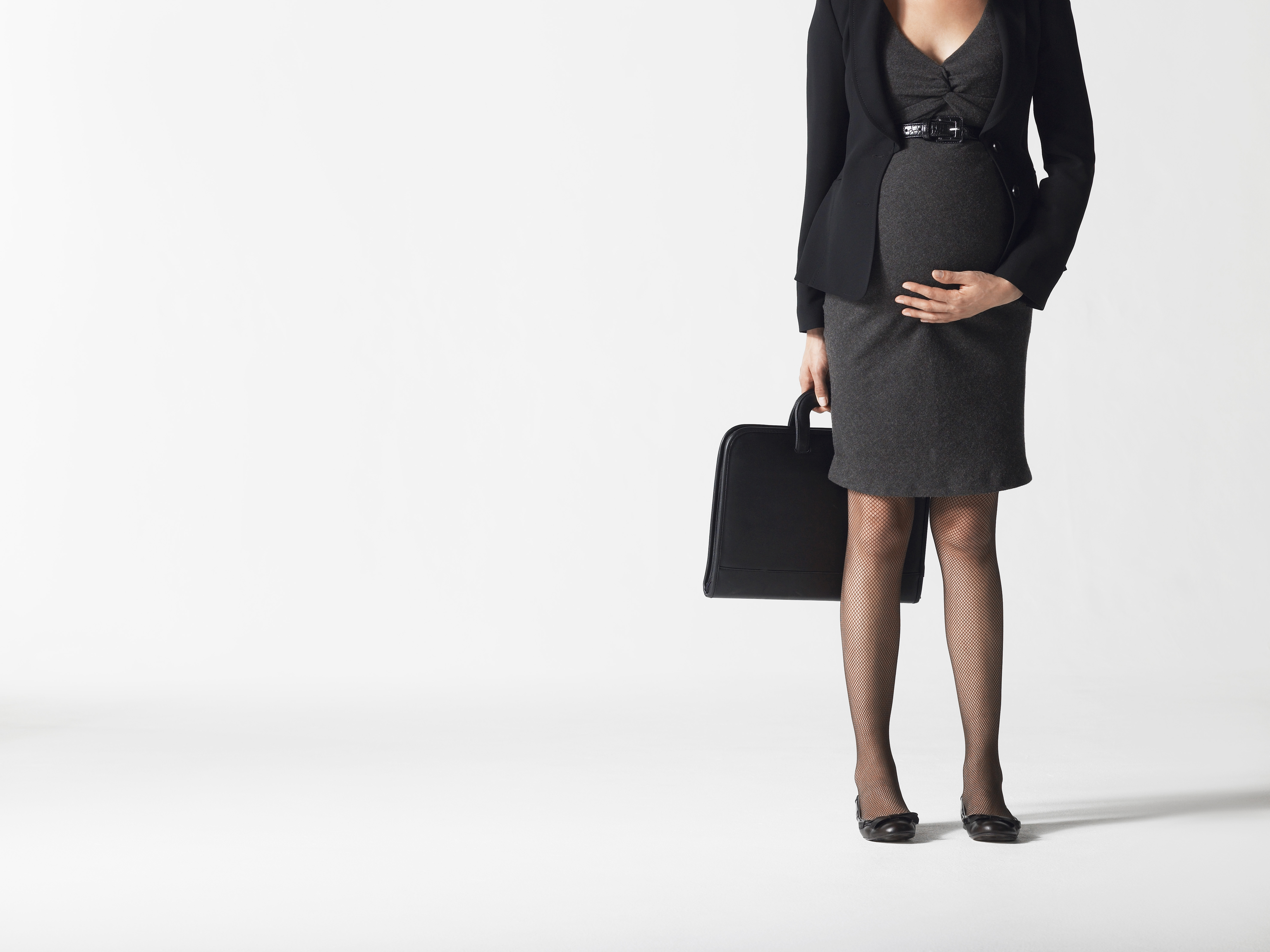 As a reminder, the dismissal of an employee for a reason (or principal reason) relating to an employee's pregnancy will be automatically unfair and discriminatory.  However, for the protection to apply, the employer must have known or believed that the employee was pregnant.
In this case, Ms Thompson's employer had made the decision to dismiss her during her probation period and prior to be notified of her pregnancy.  Reasons to dismiss included both capability and conduct concerns.  The last straw for one of the business owners came when she was absent from work for a day due to sickness necessitating a hospital visit.  The employer did not know that this medical appointment related to the early stages of her pregnancy.
Upon Ms Thompson's return to work she was involved in a confrontation with a customer.  She was sent home and the employer made the decision to dismiss her when she returned to work for reasons relating to poor performance and 'emotional volatility'.  The letter of termination was drafted that day, on 3rd August.   The next day and prior to returning to the office, the Claimant informed the Respondent that she was pregnant.  Regardless of this new information, she was dismissed upon returning to work on 5th August, with reassurances that it had nothing to do with her pregnancy.  She was handed the pre-written dismissal letter…
Caroline Oliver, Senior Solicitor
Act of kindness repaid with Tribunal claim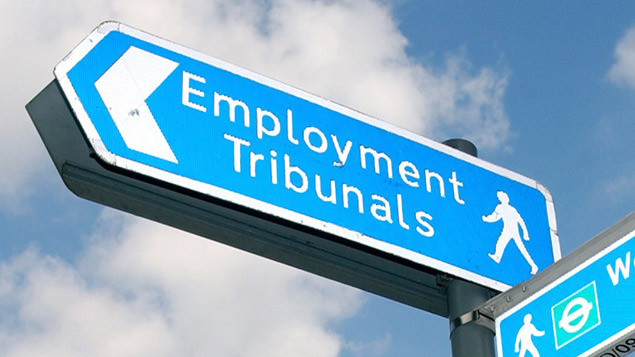 There has been a recent case in the Tribunal in which an employee decided to sue her employer (a law firm) for giving her a birthday card on her 50th birthday, despite the fact every employee received a card on their birthday. The Claimant brought claims of age discrimination and whistleblowing (due to alleged data protection breaches) saying that she had felt 'ambushed, punched, slapped and humiliated by the unsolicited comments'. Thankfully, the Tribunal saw sense and said that the Claimant's 'sensitivity about her age appeared unusual and extreme' and that the birthday card was intended as an 'act of kindness' towards the Claimant.  Both claims of age discrimination and whistleblowing were dismissed and the Claimant was ordered to pay costs of £1,700 to the firm.
Claire Helling, Senior Solicitor
And Finally…
We've always been fairly cynical about posting those hackneyed pre-Christmas warnings to employers about parties and their attendant risks, and telling them not to let their staff enjoy themselves. We're reviewing this approach given a marked increase in the incidents we were called to advise upon during the party season.
But none were as bad as the events reported in the Leicester Mercury about a Christmas party that got somewhat out of hand. An employee had to be told to calm down before being asked to leave a party by a director. Things 'escalated quickly' (as they say). The employee took hold of the director and ripped his shirt before being bundled out. He then sent the director texts threatening to kill him before sending a further abusive message with a photo of himself with a machete and a firearm in his waistband. He was sacked and prosecuted…
Daryl Cowan, Partner